May 20, 2023
Posted by:

Forex Wiki Team

Category:

Free Forex EA
AW Trend Predictor EA Review
The AW Trend Predictor EA is a remarkable tool designed to assist forex traders in making informed decisions and maximizing their profitability. This free Expert Advisor (EA) incorporates a range of advanced features and strategies to identify the best currency pairs, manage risk, and optimize trading performance. In this article, we will explore the various components of the AW Trend Predictor EA and highlight their significance in achieving consistent trading success.
Version: 1.0
Terminal: MT4
Year of issue: 2023
Working pairs: EURUSD
Recommended timeframe: M15-H1
Best Brokers List 
The broker should have low fees, low swaps, and also a fast server. AW Trend Predictor EA works with any broker and any type of account, but we recommend our clients use one of the top forex brokers listed below:
BROKER NAME
REGISTER
Year Founded
Headquartered
Leverage
Minimum Deposit
Regulating
Register
2009

🇨🇾 Cyprus

🇦🇺 Australia

🇧🇿 Belize

🇦🇪 Emirates

1:1000
$5
ASIC, CySEC , IFSC
Register
2007

🇦🇺 Australia

🇨🇾 Cyprus

🇧🇸 The Bahamas

🇸🇿 Seychelles

1:1000
$200
ASIC, SCB, FSA
Register
2008

🇨🇾 Cyprus

1:Unlimited
$10
CySEC, FCA, FSCA, FSA, BVI
Register
2009

🇧🇿 Belize

1:3000
$1
IFCS
Register
2009

🇧🇿 Belize

1:2000
$10
CySEC, IFSC
Register
2010

🇦🇺 Australia

1:500
$200
FCA , ASIC, DFSA
Register
2011

🇬🇧 England

1:500
$25
CySEC
Register
2006

🇪🇭 Ireland

1:400
$100
CBI, CSEC, PFSA, ASIC, BVIFSC, FFAJ, SAFSCA,ADGM, ISA
AW Trend Predictor EA Settings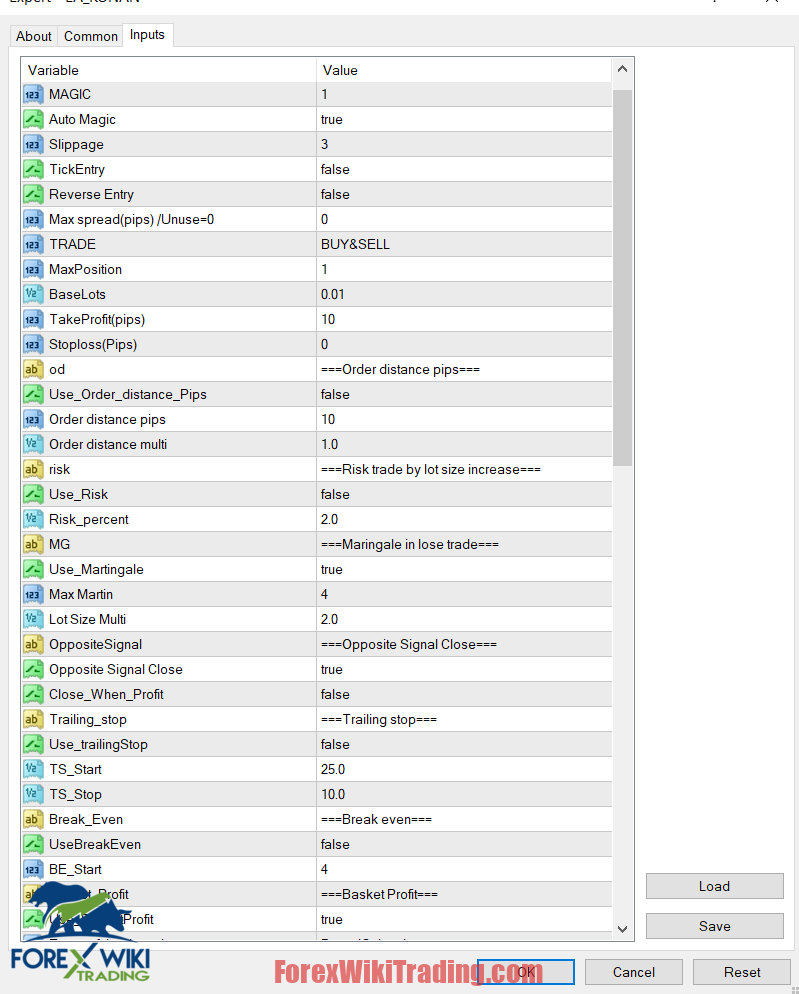 Best Pair and Best Set Selection: One of the key strengths of the AW Trend Predictor EA lies in its ability to identify the most favorable currency pairs for trading. By utilizing sophisticated algorithms, this EA analyzes market data and selects the pairs that offer the highest potential for profitability. Additionally, it helps traders determine the optimal settings and parameters for each pair, ensuring that they are aligned with specific market conditions.
Order Distance Pips: The EA incorporates an intelligent order distance pips mechanism, which allows traders to set the desired distance between orders. This feature enables effective risk management by providing a buffer zone that helps avoid overcrowding trades and reduces the likelihood of unwanted losses during volatile market periods.
Risk Trade by Lot Size Increase: The AW Trend Predictor EA implements a progressive lot size increase strategy, which dynamically adjusts the trading volume based on predefined risk parameters. By gradually increasing or decreasing the lot size according to the account's equity, this feature helps traders maintain a balanced risk-to-reward ratio, ensuring capital preservation while maximizing potential profits.
Martingale in Losing Trades: To mitigate losses during unfavorable market conditions, the EA incorporates a Martingale strategy. In losing trades, the EA increases the lot size in subsequent trades to recover previous losses and achieve overall profitability. However, it is crucial to use this feature cautiously, as improper implementation can lead to substantial drawdowns.
Opposite Signal Close: The AW Trend Predictor EA is equipped with an opposite signal close mechanism, which enables the automatic closure of trades when a reverse signal is detected. This feature helps traders secure profits and exit positions in a timely manner, especially when the market sentiment changes abruptly.
Trailing Stop: The trailing stop feature offered by the EA allows traders to protect their profits by adjusting the stop-loss level as the trade progresses favorably. This dynamic stop-loss mechanism helps lock in gains while still allowing room for potential upside movement, reducing the risk of prematurely exiting profitable trades.
Break Even: The EA incorporates a break-even feature that automatically adjusts the stop-loss level to the entry point once the trade reaches a specified profit level. This functionality ensures that traders can secure their initial investment and eliminate the risk of potential losses, providing a stress-free trading experience.
Basket Profit and Basket Stop Loss: The AW Trend Predictor EA includes advanced basket profit and basket stop-loss functionalities. These features allow traders to set profit targets and stop-loss levels for multiple trades simultaneously, streamlining the management of multiple positions and optimizing overall portfolio performance.
EA Time Filter: The EA Time Filter enables traders to define specific time periods during which the EA is active. This feature allows traders to align their trading strategies with specific market sessions, ensuring optimal trading opportunities while avoiding less favorable market conditions.
Grid Order: The Grid Order feature incorporated in the EA allows traders to execute multiple orders at predetermined intervals, creating a grid-like structure. This strategy aims to capitalize on market oscillations, potentially generating profits from both upward and downward price movements.
Daily/Weekly Profit Target in Dollars: To facilitate goal-oriented trading, the AW Trend Predictor EA allows traders to set daily or weekly profit targets in dollars. By establishing realistic financial objectives, traders can maintain discipline and actively monitor their progress toward achieving consistent profitability.
NEWS Filter – Select Impact to Stop or Run EA: The NEWS Filter feature integrated into the AW Trend Predictor EA empowers traders to manage the impact of news events on their trading activities. By allowing users to select the level of news impact that would trigger the EA to either halt or continue trading, this feature ensures that traders can navigate volatile market conditions associated with significant news releases.
Conclusion
The AW Trend Predictor EA serves as a valuable tool for forex traders seeking to enhance their profitability and streamline their trading processes. With its comprehensive range of features, including pair and set selection, order distance pips, risk management strategies, trailing stop, break-even, basket profit and stop-loss, time filters, grid order, profit targets, and news impact management, this EA offers a holistic approach to forex trading.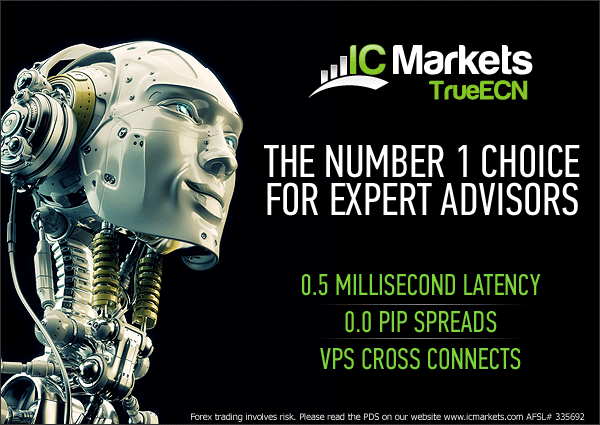 It is important to note that while the AW Trend Predictor EA provides traders with valuable assistance, success in forex trading requires a combination of sound strategy, diligent analysis, and risk management. Traders should always exercise caution and perform thorough research before utilizing any trading tool, including EAs.
By leveraging the capabilities of the AW Trend Predictor EA and combining it with a well-rounded trading approach, traders can strive for consistent profitability and navigate the dynamic landscape of the forex market with confidence.
Download AW Trend Predictor EA
Please try for at least a week an ICMarket demo account. Also, familiarize yourself with and understand how this free forex ea works before using it on a live account.