November 7, 2023
Posted by:

Forex Wiki Team

Category:

Free Forex EA
Introduction Best Supply and Demand Indicators
Forex trading is a dynamic and highly competitive financial market where success depends on a trader's ability to make well-informed decisions. One of the essential tools in a trader's arsenal is the supply and demand indicator, which helps identify key price levels and potential trading opportunities. In this article, we'll explore the world of supply and demand indicators, focusing on a set of four indicators that can elevate your trading game. These indicators are indispensable for traders seeking an edge in the Forex market.
Version: NA
Terminal: MT4
Year of issue: 2023
Working pairs: Any
Recommended timeframe: Any
Minimum Deposit: NA
Best Brokers List
Best Supply and Demand Indicators work with any broker and any type of account, but we recommend our clients use one of the top forex brokers listed below:
BROKER NAME
REGISTER
Year Founded
Headquartered
Leverage
Minimum Deposit
Regulating
Register
2007

🇦🇺 Australia

🇨🇾 Cyprus

🇧🇸 The Bahamas

🇸🇿 Seychelles

1:1000
$200
ASIC, SCB, FSA
Register
2008

🇨🇾 Cyprus

1:Unlimited
$10
CySEC, FCA, FSCA, FSA, BVI
Register
2009

🇧🇿 Belize

1:2000
$10
CySEC, IFSC
Register
2009

🇧🇿 Belize

1:3000
$1
IFCS
Register
2009

🇨🇾 Cyprus

🇦🇺 Australia

🇧🇿 Belize

🇦🇪 Emirates

1:1000
$5
ASIC, CySEC , IFSC
Register
2010

🇦🇺 Australia

1:500
$200
FCA , ASIC, DFSA
Register
2011

🇬🇧 England

1:500
$25
CySEC
Register
2006

🇪🇭 Ireland

1:400
$100
CBI, CSEC, PFSA, ASIC, BVIFSC, FFAJ, SAFSCA,ADGM, ISA
Best Supply and Demand Indicators Settings
Understanding Supply and Demand in Forex Trading : 
Before diving into the specifics of the four supply and demand indicators, it's crucial to grasp the fundamental concept of supply and demand in Forex trading. At its core, this concept revolves around the interplay between buyers and sellers. When demand exceeds supply, prices rise, and when supply outpaces demand, prices fall. Supply and demand zones are key areas where significant price movements occur.
The Four Supply and Demand Indicators:

Our focus here is on four powerful supply and demand indicators that can revolutionize your trading approach:

a. Advance Supply and Demand (Version 2.60)

This is a tried-and-true version that some traders prefer over newer iterations. Despite the availability of more recent versions, many traders believe that this version offers superior results.

b. Shved_Supply_and_Demand

This indicator is a game-changer because it allows you to customize the number of candles to consider, regardless of your chosen timeframe. This flexibility ensures that you consistently account for the same number of days in your analysis.

c. Advanced Supply and Demand

A widely recognized and popular indicator, this tool provides users with valuable insights into market dynamics. Its robust features allow you to fine-tune your trading strategies.

d. Height Customization

Both Shved_Supply_and_Demand and Advanced Supply and Demand offer the unique ability to adjust the height of the supply and demand zones. Customizing these settings ensures that your chart displays zones that align with your trading preferences.

Leveraging Multiple Indicators for Maximum Efficiency
A savvy trading strategy involves using multiple supply and demand indicators on a single chart. By doing so, you can harness the unique strengths of each indicator to make well-rounded and well-informed trading decisions. For instance, you may use the Advance Supply and Demand (Version 2.60) for its historical reliability, Shved_Supply_and_Demand for its candle customization feature, Advanced Supply and Demand for its comprehensive analysis, and height customization to align zones with your preferences.
Installing and Optimizing the Indicators
Installing and optimizing these indicators is straightforward. Simply download and install them in your trading platform, and then tinker with the settings to find what works best for your unique trading style. Every trader is different, so it's crucial to customize these indicators to suit your preferences.
Once you've had the chance to use these indicators, don't hesitate to share your experiences with the trading community. You can drop a line to the author or engage in forums and social media to discuss which indicators you find most effective for your trading endeavors.
Conclusion
In the ever-evolving world of Forex trading, having the right tools can make all the difference. The four supply and demand indicators discussed here can be your secret weapon in identifying key market zones and making informed trading decisions. Remember, there is no one-size-fits-all solution, so take the time to experiment with these indicators, tailor them to your trading style, and share your insights with fellow traders. Happy trading, and may your journey in the Forex market be profitable and fulfilling.
Download Best Supply and Demand Indicators
Please try for at least a week an XM demo account. Also, familiarize yourself with and understand how this free forex Tool works before using it on a live account.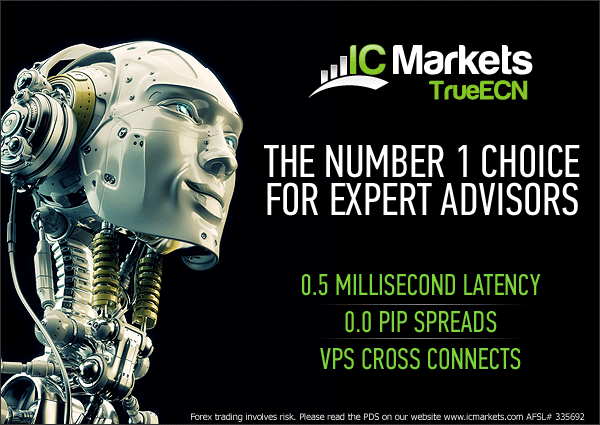 Disclaimer: All trading involves risks. It's essential to do your own research and consider seeking advice from a licensed financial advisor before making any trading decisions.