September 15, 2023
Posted by:

Forex Wiki Team

Category:

Free Forex EA
Spider Bot Pro Review
In the ever-evolving world of Forex trading, traders are constantly seeking innovative ways to get an edge over the competition. With the introduction of Spider Bot Pro, a series of trading bots tailored for specific trading needs, it seems the future of trading has arrived. Below, we delve deep into the features and functions of this advanced product lineup.
Version: V1.0 ,V2.0 and Go
Terminal: MT4
Year of issue: 2023
Working pairs: XAUUSD
Recommended timeframe: M1
Best Brokers List
Spider Bot Pro works with any broker and any type of account, but we recommend our clients use one of the top forex brokers listed below:
BROKER NAME
REGISTER
Year Founded
Headquartered
Leverage
Minimum Deposit
Regulating
Register
2009

🇨🇾 Cyprus

🇦🇺 Australia

🇧🇿 Belize

🇦🇪 Emirates

1:1000
$5
ASIC, CySEC , IFSC
Register
2007

🇦🇺 Australia

🇨🇾 Cyprus

🇧🇸 The Bahamas

🇸🇿 Seychelles

1:1000
$200
ASIC, SCB, FSA
Register
2008

🇨🇾 Cyprus

1:Unlimited
$10
CySEC, FCA, FSCA, FSA, BVI
Register
2009

🇧🇿 Belize

1:3000
$1
IFCS
Register
2009

🇧🇿 Belize

1:2000
$10
CySEC, IFSC
Register
2010

🇦🇺 Australia

1:500
$200
FCA , ASIC, DFSA
Register
2011

🇬🇧 England

1:500
$25
CySEC
Register
2006

🇪🇭 Ireland

1:400
$100
CBI, CSEC, PFSA, ASIC, BVIFSC, FFAJ, SAFSCA,ADGM, ISA
The Spider Bot Pro Line-Up: An Overview
The Spider Bot Pro series consists of three versions, each unique in its function and performance:
Spider v1: The acceleration bot known for its mesh bot functionality.
Spider v2: A conservative approach with a locking function, taking signals from the SPIDER vehicle.
SpiderGo: A bot designed for deposit acceleration with a distinct modus operandi, drawing signals from the SPIDER trading system.
Unveiling Spider v1: The Acceleration Powerhouse
The Spider v1 isn't just your typical acceleration bot. It functions as a mesh bot, designed to capitalize on multiple opportunities, diversifying strategies and minimizing risk. Moreover, it leverages the capabilities of the SPIDER vehicle, ensuring high precision in its operations.
Embracing Conservatism with Spider v2
For traders seeking a more measured approach, Spider v2 is a perfect fit. Not only does it come with a conservative style, but it also offers a locking function. This ensures that your profits are safeguarded against abrupt market movements. Its integration with the SPIDER vehicle means it receives high-quality signals, enhancing its trade accuracy.
Accelerate Deposits with SpiderGo
SpiderGo stands out in the series due to its keen focus on deposit acceleration. Working primarily from the M1 chart, it sources its signals from the robust SPIDER trading system. A noteworthy feature of SpiderGo is its take-profit provision – a substantial 500pp. What's even more impressive is that this bot is not just a networker. It's a comprehensive trading tool equipped with its individual take and stop loss functionalities. No matter the market's direction, SpiderGo remains unfazed, ensuring consistent results irrespective of price movements.
 Assurance of Quality and Performance
For those concerned about bugs and glitches, fear not! The first version (Spider v1) has undergone rigorous testing and corrections, ensuring smooth performance. While the subsequent versions (Spider v2 and SpiderGo) are currently tied to advisors, users have the opportunity to test them in a demo environment. This ensures familiarity and confidence before diving into the live trading arena.A Glimpse into the Future: Neutralization
While the current line-up is impressive, the future holds even more promise. With potential neutralization features on the horizon, traders can expect even more refined tools to bolster their trading strategies.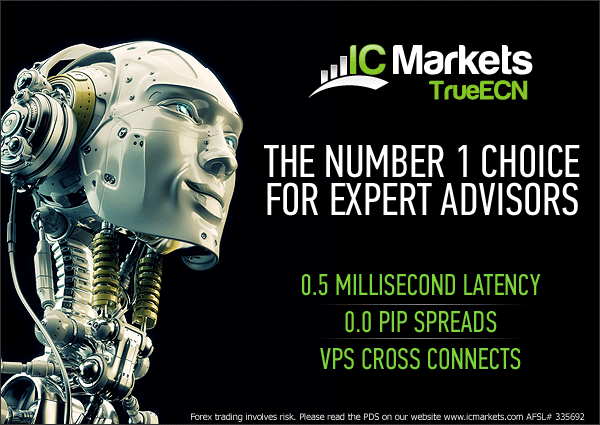 In Conclusion
The Spider Bot Pro series is not just another set of trading tools. It's a revolutionary approach to Forex trading, combining innovative features with proven strategies. Whether you're a newbie looking to get started or a seasoned trader seeking to elevate your game, the Spider Bot Pro range promises to be a game-changer. Dive into the future of trading with confidence, precision, and unmatched efficiency.
Download Spider Bot Pro
Please try for at least a week an XM demo account. Also, familiarize yourself with and understand how this free forex Tool works before using it on a live account.
Disclaimer: All trading involves risks. It's essential to do your own research and consider seeking advice from a licensed financial advisor before making any trading decisions.