September 9, 2023
Posted by:

Forex Wiki Team

Category:

Free Forex EA
US30 Scalper EA Review
In today's ever-evolving world of technology, forex trading is no longer confined to manual processes. Introducing the US30 Scalper EA, a cutting-edge solution that takes scalping trading on the US Wall Street 30 index (US30) to new heights. Rooted in advanced artificial intelligence, this trading robot guarantees a next-gen trading experience.
The Power of Artificial Intelligence in Forex Trading
Harnessing the power of artificial intelligence (AI), the US30 Scalper EA is designed to navigate the intricate world of forex trading with unparalleled efficiency. AI's capability to process vast amounts of data at lightning speed, anticipate market movements, and execute trades with precision makes the US30 Scalper EA an asset for any trader.
Version: V1.8
Terminal: MT4
Year of issue: 2023
Working pairs:  US30
Recommended timeframe: M15
Best Brokers List
US30 Scalper EA works with any broker and any type of account, but we recommend our clients use one of the top forex brokers listed below:
BROKER NAME
REGISTER
Year Founded
Headquartered
Leverage
Minimum Deposit
Regulating
Register
2009

🇨🇾 Cyprus

🇦🇺 Australia

🇧🇿 Belize

🇦🇪 Emirates

1:1000
$5
ASIC, CySEC , IFSC
Register
2007

🇦🇺 Australia

🇨🇾 Cyprus

🇧🇸 The Bahamas

🇸🇿 Seychelles

1:1000
$200
ASIC, SCB, FSA
Register
2008

🇨🇾 Cyprus

1:Unlimited
$10
CySEC, FCA, FSCA, FSA, BVI
Register
2009

🇧🇿 Belize

1:3000
$1
IFCS
Register
2009

🇧🇿 Belize

1:2000
$10
CySEC, IFSC
Register
2010

🇦🇺 Australia

1:500
$200
FCA , ASIC, DFSA
Register
2011

🇬🇧 England

1:500
$25
CySEC
Register
2006

🇪🇭 Ireland

1:400
$100
CBI, CSEC, PFSA, ASIC, BVIFSC, FFAJ, SAFSCA,ADGM, ISA
US30 Scalper EA tor Settings: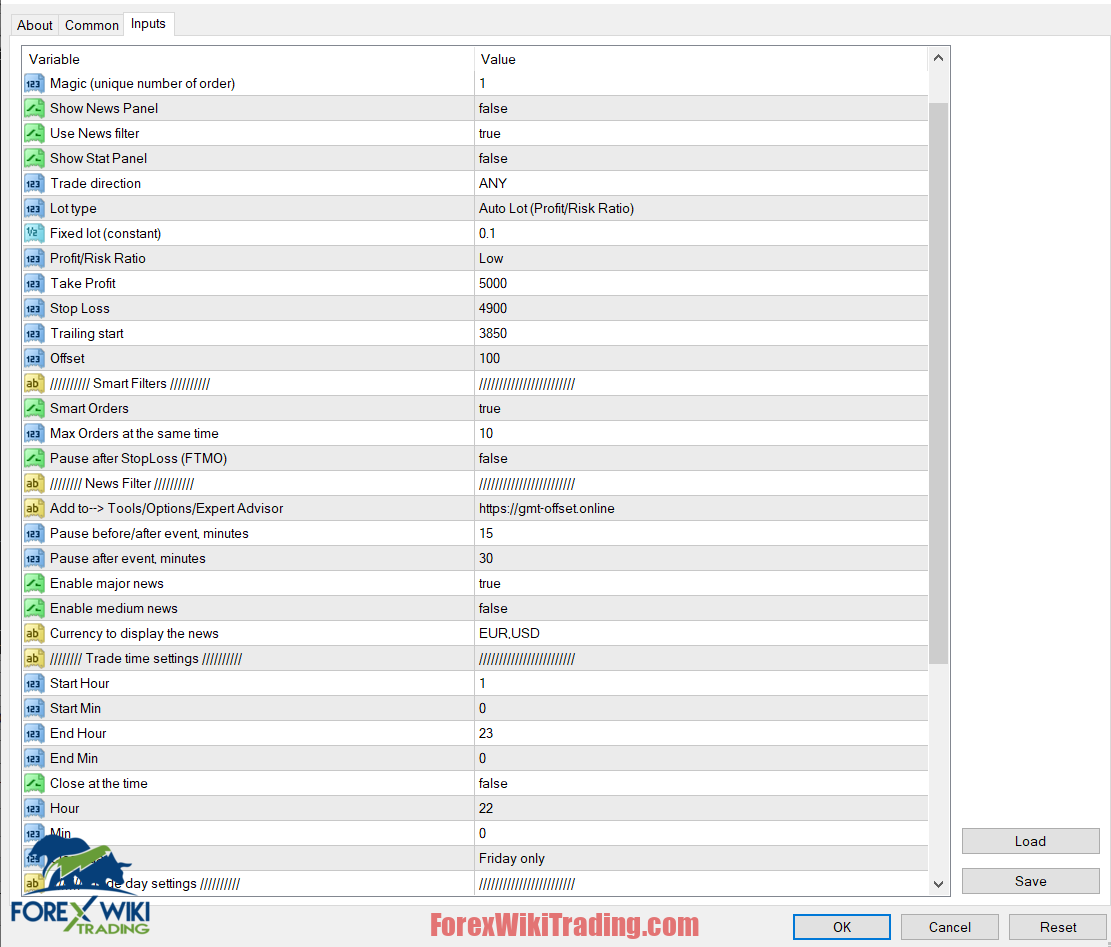 Show News Panel – show the News panel
Use News Filter – use the News filter
Trade direction – choosing the direction of trade
Lot Type: Fixed/Auto – lot calculation parameter
Fixed lot (constant) – fixed (constant) lot size
Profit/Risk Ratio – the automatic lot size is determined based on the Profit/Risk ratio
Take Profit – profit level
Stop Loss – stop loss level
Max orders at the same time – the maximum number of orders at one time
Max Spread Protection – set the normal spread value of your broker
Close by opposite signal – close orders at the opposite signal
Min Dist between orders – minimum distance between orders
GMT offset – the broker's time offset relative to GMT (necessary for the correct display of news)
News Filter – News Filter parameters
Day settings – Time and date Filter parameters
Panel settings – panel parameters
Unrivaled Testing and Performance
Before it became available for public use, the US30 Scalper EA underwent rigorous testing on both demo and real accounts. Months of meticulous trials ensure that traders get a strategy that has not only been tried and tested but also proven to be effective. This EA is already deployed on various investment accounts, catering to different Profit/Risk ratios, further underlining its versatility and adaptability.
Trading Safely with US30 Scalper EA
Safety is paramount in forex trading, and the US30 Scalper EA leaves no stone unturned in ensuring this. It does not rely on risky trading strategies like grid, martingale, or topping up. Instead, every trade initiated by this EA comes with a predefined Stop Loss and Take Profit. By emphasizing safety and precision, it mitigates unnecessary risks.
Optimization and User Readiness
Setting up and getting started with the US30 EA is seamless. It comes fully optimized, requiring traders to simply add the EA to the US30 M15 index chart. The process is hassle-free, eliminating any technical barriers that might hinder even a beginner from using it.
Broker Compatibility and Testing
Forex trading success often hinges on the broker one chooses. With the US30 EA, it's recommended to opt for brokers offering low spreads. However, before diving into live trading, a prudent step would be to run the EA on a demo account for a minimum of 12 weeks. This ensures that the robot aligns perfectly with the broker's specifications, maximizing performance and results.
Understanding the Risks
Like all trading strategies, the US30 Scalper does come with its set of risks. Depending on the selected Profit/Risk ratio, traders might experience drawdown periods of up to 30%. It's essential for users to be aware of this risk and choose settings that align with their risk tolerance and investment goals.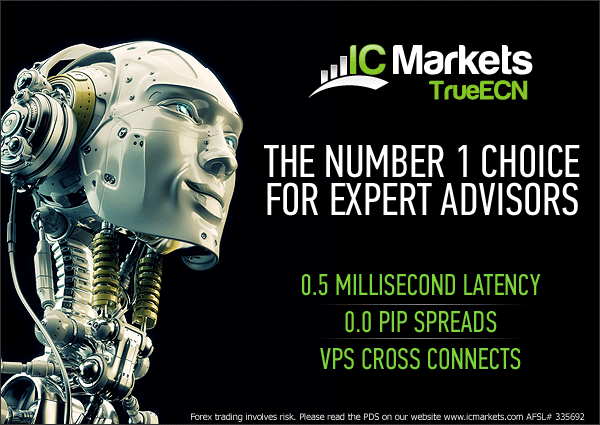 Conclusion
The US30 Scalper EA isn't just another trading robot; it's a manifestation of where technology and trading converge. With AI at its core, rigorous testing backing its efficiency, and a strong emphasis on safety, it promises traders an experience unlike any other. As the world of forex continues to evolve, tools like the US30 Scalper EA ensure that traders are always a step ahead.
Download US30 Scalper EA
Please try for at least a week an XM demo account. Also, familiarize yourself with and understand how this free forex Tool works before using it on a live account.
Disclaimer: All trading involves risks. It's essential to do your own research and consider seeking advice from a licensed financial advisor before making any trading decisions.