May 23, 2013
Posted by:

Forex Wiki Team

Category:

Forex Trading System
Simple Strategy II.
Hi all friends,
in my first thread simple strategy I, i have gotten many +ve feedback from well exp. traders even while joking...
however, I have took some new comments of Mr. CAM, thankfully, and I have modified a little the strategy.
YOU DO NOT NEED TO USE ANY INDICATOR IN THIS SIMPLE STRATEGY
THIS SYSTEM IS PURELY MATHMATICAL OF GRADE 4 AS IN SCHOOL 1+1=2
again i want to remind everybody that this strategy is a VERY RISKY , but on long run it will generate good money income to your account if you work smoothly or simply you add your own EA..
i do not want to sell anything here, please FF moderator and friends, try to understand and support my point of view here.
all what i am trying to do, is simply to introduce a basket of pairs hedging naturally together without any interfer from my side to make any deals ( except at the first deal ) and i have created demo account of $5000 with great broker FXCm at which they have leverage 1:200 with micro account (1000 || 0.01 lot ) to increase the deducted margin from your balance to minimize the equity AND TO MAKE THE CHALLENGE MORE DIFFICULT AND HARDERS , that is nearly $6 margin for 0.01 lot , while , IT IS MORE THAN alpari leverage is 1:500 and its margin is nearly $2.1 for 0.01 lot.
the idea of only 5000 usd and not 50,000 or 100,000 usd demo account to prove that you can with the minimum resources you might have to begin great forex trading and you will not be worried or dreaming for millions, it will support you to gain on monthly basis a good income for your living expenses and your family,,,,,,,,,,,,,,,,,,,,,,, but if you have 50,000 usd and use this strategy, then wow, you will make more profits..... but this strategy was created by myself for poor traders like myself
the idea is very simple:-
open micro account with any broker you like.
0.01 lot your deals
on mt4 at any time frame make day chart-------------> open 2 or 5 or 15 pairs or whatever you like... i advise you to check hedging pairs strongly +ve>50 and -ve<-50
look where is the price now for each chart/pair
then if it is high, make sell 0.01...
if it is in bottom make buy 0.01 lot
IF IT IS IN MIDDLE, MAKE BOTH BUY AND SELL
take profit is 250 points or 25 pips
then return to h1 or m1 or even w1 chart ..............it does not matter for this system
wait until the price is moving 1000 points or 100 pips then make your 0.01 lot again, if the tp is trigred, then make in the same direction same deal and so on,
if the market is moving against you - do not worry wait 100 pips as i said above and make oppsite deal.
AFTER FEW DAYS AND I WILL BE SPECIFIC, WITHIN 17 DAYS, THE POSITIVES WILL EQUAL TO NEGATIVES PIPS, I MEAN THE GAINS WILL = THE FLOATING PIPS, AND FROM THAT DATE YOU BEGIN BUILDING UP YOUR PORTFOLIO

now.......................!!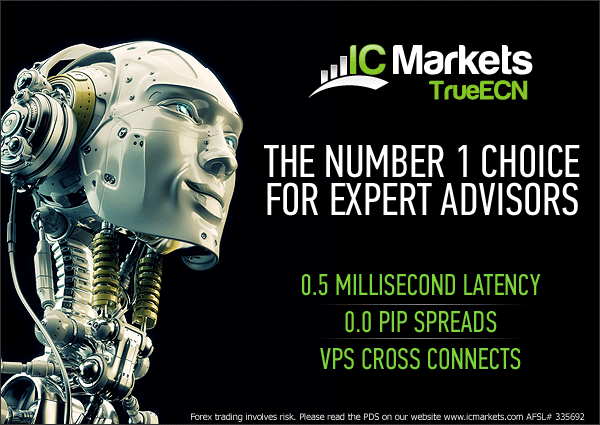 some traders will jump in the boat saying you will loose , equity is the key, you will loose your acccount like a pie in a sky or sinking stone in water....
i will reply ...............no that is not true and i have the clue on that by mathematics...
lets make it simple
lets assume i have opened 9 pairs.
3 will go up
3 for example will go down
3 will be in range...
total having problem lets say 5 from 9
what will be the worst case...............FOR EACH WORST PAIR MOVING AGAINST YOU = 700 pips down floating loss ( not closed deals ) but on the other side of the equation .... there will minimum of 500 profits on the other side................so floating loss will be 200 PIPS and then the circle will be reversed the down after few days will be up and the up will be down and the cycle will go on ..................
please refer to my excel sheet attached for worst case of account of $5000 x 9 pairs x 0.01 lot hedging pairs and i made the floating loss 1000 pips
it is expeccted on daily basis your profit if you work simply between 50 to 100 usd and the results of the demo account will show this
the aim here is to increase your account balance in few days ...............yes there will be some floating losses not closed deals, but the result will be your account EQUITY after few days/weeks will be greater than the initial deposit....wow.
UPDATED ON 19/05/2013 EQUITY VS BALANCE- PLEASE REFER TO POSTS 99 AND ABOVE
the demo account i have opened it on 1 am 17/5/2013 --- fresh and new............... to be monitored by your end.
here is a photo for its mt4 = i have opened actually more than 15 pairs and not 9 for more risky challange between myself and and some friends who challanged this strategy /////
the money M. is highly required here, but as the hedging pairs will move with each other, there is not need for stop loss, as you need to make adjusting for the opened deals by the manual or automatic averaging.
i do hope that the following foto will explain many things
thank you
SSII PLAN FOR 6 MONTHS.xls   131 KB | 132 downloads | Uploaded May 23, 2013 3:24am