December 23, 2022
Posted by:

Forex Wiki Team

Category:

Free Forex EA
DAX40 Forex Robot Review
DAX40 Forex Robot utilizes its own proprietary indicators, known as the angel factor/period, to make trading decisions. The system operates in real-time, monitoring the movement and volatility of the DAX40 during market hours only. When it detects a strong move, it will open a trade at the start of the next bar on the 15-minute, 30-minute, and 1-hour time charts simultaneously.
DAX40 Forex Robot uses a hard stop loss and takes a profit of 40-50 points and only opens trades from the opening of the DAX (9 am in Frankfurt) until 8 pm Frankfurt time. It will only have a maximum of 3 trades open at any given time, with one trade per chart, to minimize the number of orders that need to be monitored.
The DAX40 is a cost-effective instrument to trade, with most brokers offering spreads of 0.5-1.0 points and minimal or no commissions. DAX40 Forex Robot will not hold onto long-term losing trades.
DAX40 Forex Robot for MT4 is a fully automated, hands-free trading system and expert advisor. It has a recovery function that can be activated by the user, which will increase the trade size by a factor of 2 after a loss for up to 5 levels. However, the user has the option to disable this feature by setting the input increase lot after loss to false.
Using a recovery factor after a loss is distinct from a martingale strategy. It is designed to quickly recover losses and smooth out the equity curve, whereas martingale involves doubling the trade size after a loss, which can be risky and lead to exponential losses. It is important not to confuse the two approaches.
Best Brokers List 
The DAX40 Forex Robot works with any broker and any type of account, but we recommend our clients use one of the top forex brokers listed below:
BROKER NAME
REGISTER
Year Founded
Headquartered
Leverage
Minimum Deposit
Regulating
Register
2007

🇦🇺 Australia

🇨🇾 Cyprus

🇧🇸 The Bahamas

🇸🇿 Seychelles

1:1000
$200
ASIC, SCB, FSA
Register
2008

🇨🇾 Cyprus

1:Unlimited
$10
CySEC, FCA, FSCA, FSA, BVI
Register
2009

🇧🇿 Belize

1:2000
$10
CySEC, IFSC
Register
2009

🇧🇿 Belize

1:3000
$1
IFCS
Register
2009

🇨🇾 Cyprus

🇦🇺 Australia

🇧🇿 Belize

🇦🇪 Emirates

1:1000
$5
ASIC, CySEC , IFSC
Register
2010

🇦🇺 Australia

1:500
$200
FCA , ASIC, DFSA
Register
2011

🇬🇧 England

1:500
$25
CySEC
Register
2006

🇪🇭 Ireland

1:400
$100
CBI, CSEC, PFSA, ASIC, BVIFSC, FFAJ, SAFSCA,ADGM, ISA
DAX40 Forex Robot Settings
| Control Function | Typical Martingale | DAX40 Forex Robot Recovery Factor |
| --- | --- | --- |
| Stop loss and Take Profit | No stop loss, open-ended potential for loss | Uses stop loss on every trade |
| Levels | Infinite, continues to add trades until profit or ruin | Limited to 5 levels of increases |
| Lot increase step | Exponentially increases after 5 or 6 levels, potentially leading to ruin or margin call | Stops increasing after 5 levels, maximum lot size is easily identifiable |
| Equity Curve | Linear curve that may suddenly drop off | Some loss may occur, but there is no sudden drop off in the equity curve |
| Number of Max Positions at Same Time | Unlimited, impossible to predict the maximum number of trades | Limited to 1 trade per chart at a time |
DAX40 Forex Robot Results
I recommend using MT5 for backtesting, as it will provide a model quality of 99%.
It is advisable to seek professional assistance when setting up DAX40 Forex Robot, as there are a few factors that can impact its performance.
DAX40 Forex Robot is programmed to operate within specific trading hours, from 9 am to 8 pm Frankfurt time (GMT+2 in the winter, GMT+3 in the summer). If your broker operates in a different time zone, you will need to adjust the settings accordingly.
Lot sizes and margins can vary significantly between brokers. Some brokers may use a lot size of €1 per point, while others may use a lot size of €25 per point. It is important to check the margin requirements for trading the DAX with your broker, as they may be higher than with other instruments.
It is advisable to use a demo account if you are unsure of any of these factors.
As a premium product, DAX40 Forex Robot comes with personalized assistance and guidance for proper installation and setup after purchase. Please contact me on MQL chat after purchasing to obtain the required set files and for further assistance.
Bonus EA InfinityXO is locked to a maximum of 5 trading accounts, which can be interchanged.
DAX40 Forex Robot Free Download 
We highly recommend trying the DAX40 Forex Robot with ICMarket demo account. Also, familiarize yourself with and understand how this system works before using it on a live account.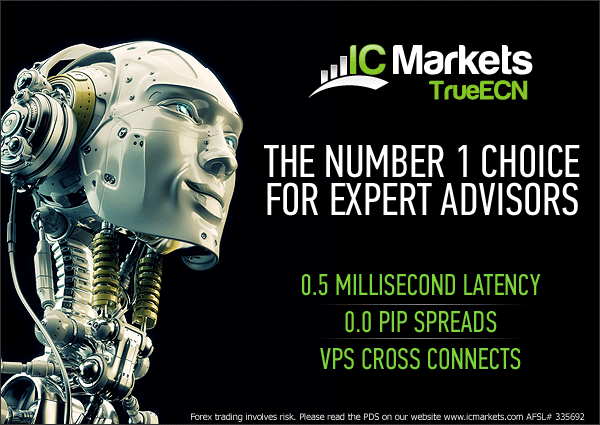 Password: Forexwikitrading.com
Just to be clear about the problem in your computer: The antivirus sees the DLL file as Virus . in our side we are not the author of this file, we don't have an idea if this is a real alarm or false detection.
The idea is to disable your antivirus to avoid the block and make this tool work and at the same time, you keep your PC safe and clean from malware.
Please follow these instructions one by one to make the indicator work:
=> Before starting, please close your Antivirus + and Firewall
1- Download the Indicator + the DLL file.
2- Place your Indicator (.ex4) in your MT4.
3- Close the MT4.
4- Install the Sandbox Plus  (https://sandboxie-plus.com/downloads/) "This a small VM to protect your PC".
5- Place the DLL file inside the Root of MT4 (C:\Program Files (x86)\**MT4** )
6 – Then place the mouse to terminal.exe, click the right button and click (run sandboxed).
After some time your mt4 will start in a safe environment and you will be able to use the indicator
Enjoy It
DAX40 Forex Robot MT4 - Free Revolutionize Your Trading
DAX40 Forex Robot utilizes its own proprietary indicators, known as the angel factor/period, to make trading decisions. The system in real-time,