November 5, 2023
Posted by:

Forex Wiki Team

Category:

Free Forex EA
EA Trade Manager Review
In the world of forex trading, precision and efficiency are paramount. EA Trade Manager, a versatile tool designed to assist forex traders in their manual trading endeavors, has emerged as a game-changer in the industry. Unlike automatic trading robots, EA Trade Manager empowers traders to manage their positions with ease, offering a wide array of features to enhance your trading experience.
Version: 2.6.0
Terminal: MT4
Year of issue: 2023
Working pairs: Metal|Currency|Index
Recommended timeframe: Any
Minimum Deposit: NA
Best Brokers List
EA Trade Manager with any broker and any type of account, but we recommend our clients use one of the top forex brokers listed below:
BROKER NAME
REGISTER
Year Founded
Headquartered
Leverage
Minimum Deposit
Regulating
Register
2007

🇦🇺 Australia

🇨🇾 Cyprus

🇧🇸 The Bahamas

🇸🇿 Seychelles

1:1000
$200
ASIC, SCB, FSA
Register
2008

🇨🇾 Cyprus

1:Unlimited
$10
CySEC, FCA, FSCA, FSA, BVI
Register
2009

🇧🇿 Belize

1:2000
$10
CySEC, IFSC
Register
2009

🇧🇿 Belize

1:3000
$1
IFCS
Register
2009

🇨🇾 Cyprus

🇦🇺 Australia

🇧🇿 Belize

🇦🇪 Emirates

1:1000
$5
ASIC, CySEC , IFSC
Register
2010

🇦🇺 Australia

1:500
$200
FCA , ASIC, DFSA
Register
2011

🇬🇧 England

1:500
$25
CySEC
Register
2006

🇪🇭 Ireland

1:400
$100
CBI, CSEC, PFSA, ASIC, BVIFSC, FFAJ, SAFSCA,ADGM, ISA
EA Trade Manager Settings
Quick Position Management:
With EA Trade Manager, managing your positions becomes a breeze. Whether you need to open or close a position, you can achieve it with a single mouse click. Say goodbye to the complexities of the Metatrader's Order Window and streamline your trading activities.
Position Reverse:
Foreseeing a market reversal? EA Trade Manager allows you to instantly close your existing position and open a new, contrary position with the same lot size in a single click, ensuring you remain agile in ever-changing markets.
Breakeven Function:
As your trade approaches your targeted profit area, you can easily pull your StopLoss to your entry price with a single click. This move locks in your breakeven point, providing peace of mind during your trading journey.
Close All Function:
For traders managing multiple positions, such as those employing grid strategies, the "Close all" button on the EA Trade Manager control panel simplifies the process of closing all positions with a single click, saving time and effort.
Risk-Based Lot Calculation:
Determine your maximum risk per position, and EA Trade Manager automatically calculates the trade volume (lots) for each new position, allowing you to maintain control over your risk exposure.
Trailing Stop Function:
Protect your profits with trailing stops. EA Trade Manager supports trailing stops, enabling you to set customized trailing stop levels for your positions, ensuring that you capture gains while managing risk.
Magic Number:
With the Magic Number feature, EA Trade Manager provides the flexibility to manage positions opened by any Expert Advisor (EA), making it a versatile tool for traders who use automated trading systems alongside manual trading.
Customization:
Tailor the program's interface to your preferences by rearranging windows on the chart or hiding them as needed, ensuring a personalized and efficient trading experience.
Daily Profit Information: Track your trading results effortlessly with the Profit Info window, displaying daily, weekly, monthly, and yearly profit results in both pips and currency, helping you stay informed and make data-driven decisions.
Show Detailed Position Information: Get a comprehensive view of your open positions, including maximum loss, maximum gain, risk-reward ratio, current profit in pips and currency, and more, all displayed in a high-detailed format.
Dashboard Window: Stay updated with the latest market information, including bid/ask prices, spreads, daily range, multi-timeframe indicators like MA, CCI, RSI, and Stochastic semaphore, providing valuable insights for your trading decisions.
Hedge Function:
Worried about market reversals? EA Trade Manager's hedge function lets you open a hedge position with a single click, "freezing" your position to mitigate short-term losses and adapt to changing market conditions.
Stealth Mode:
Maintain privacy by hiding your stoploss (SL) and take profit (TP) levels from your broker, ensuring that your trading strategies remain confidential.
Trend Line Opening Function:
EA Trade Manager doesn't just rely on manual inputs; it can also open positions automatically when trend lines are breached, offering a dynamic approach to trading.
Grid Support:
Grid trading made easy with EA Trade Manager. You can apply grid trading to any open position, allowing you to adjust TakeProfit (TP) and StopLoss (SL) lines and employ the TrailingStop function effectively.
Level Partial Close:
The program is equipped with an auto part-closure feature, allowing you to pre-configure how much of your position to lock in at specific price levels, enhancing your risk management strategy.
Trailing Stop Functions:
Choose from five different trailing stop options, including fixed or dynamic methods like ATR, EMA, PSAR, and HighLow, tailoring your approach to your specific trading style.
Predefined StopLoss and TakeProfit Levels:
Set your desired TakeProfit (TP) and StopLoss (SL) levels before opening a position, and EA Trade Manager will automatically calculate the lot size based on your specified risk.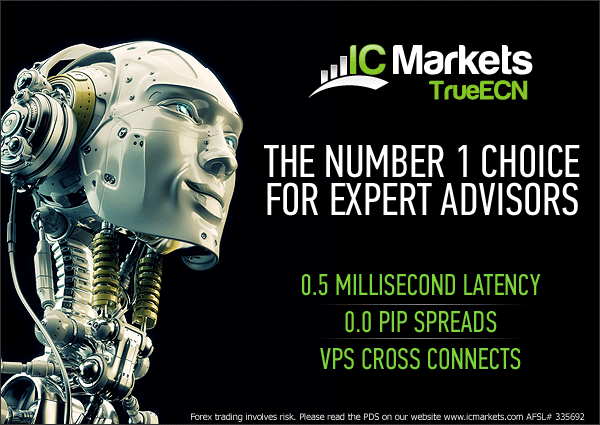 Quick Pending Order Placement:
The program provides hotkeys for one-click order placement, making it easy to set orders at a specified distance in pips from the current price.
Spread Maximization:
Protect your trading account by setting a maximum spread value. EA Trade Manager prevents position opening when the actual spread exceeds your defined level, safeguarding your trading strategy.
 Types of "Equity Auto Close" Function:
Set predefined profit and loss percentages or currency values, and EA Trade Manager will automatically close all positions when these thresholds are reached, securing your gains and minimizing losses.
Using Channels:
In addition to trend lines, you can incorporate "Equidistant" channels for a different perspective on price movement and improved technical analysis.
Making Screenshots:
Document your trades professionally by capturing screenshots of every position opening and closing, a valuable feature for traders who wish to analyze and review their trading history.
Up to 3 Different Lot Increasing Modes in Grid:
Enhance your grid trading with three distinct lot increase modes (multiplication, shift, Fibo), offering flexibility and control in managing grid positions.
Closing Position(s) at a Predetermined Time
Plan your trading strategy in advance by specifying a date when certain positions will close automatically. Place a vertical line on the chart, and EA Trade Manager will execute your instructions.
Remote Position Management:
Manage your positions remotely with ease. EA Trade Manager allows you to modify any pending or open positions through the MT4 Mobile Client or another MetaTrader platform, ensuring seamless control over your trades.
Conclusion
EA Trade Manager is the ultimate trading assistant that equips forex traders with a powerful toolkit to streamline their manual trading activities. Its user-friendly interface, combined with a wide range of features, allows traders to make informed decisions, manage risk effectively, and enhance their trading performance. With EA Trade Manager by your side, you can take your forex trading to the next level and achieve greater success in the dynamic world of forex markets.
Download EA Trade Manager
Please try for at least a week an XM demo account. Also, familiarize yourself with and understand how this free forex Tool works before using it on a live account.
Disclaimer: All trading involves risks. It's essential to do your own research and consider seeking advice from a licensed financial advisor before making any trading decisions.