August 25, 2023
Posted by:

Forex Wiki Team

Category:

Free Forex EA
FX Universal Grid EA Review
The dynamic world of Forex trading is a realm of immense opportunity, but it also presents its share of challenges. Pioneering a path through this turbulent market is the Fx Universal Grid EA, a trailblazing solution for the modern trader. This software is more than just a tool; it is a comprehensive trading strategy, amalgamating multiple proprietary systems to ensure a lucrative and consistent trading experience. In this article, we delve deep into its functionalities, features, and the immense value it brings to the Forex trading table.
Why Fx Universal Grid EA Stands Out
Within the vast spectrum of trading solutions, what makes Fx Universal Grid EA truly stand apart is its user-centric design.  This software's primary objective is the safety of the user's funds. While profitability is a crucial aspect, the safety-first approach ensures that your capital is shielded from unexpected market adversities.
Version: V1.4
Terminal: MT4
Year of issue: 2022
Working pairs: EURUSD, GBPUSD
Recommended timeframe: M5
Best Brokers List
FX Universal Grid EA works with any broker and any type of account, but we recommend our clients use one of the top forex brokers listed below:
BROKER NAME
REGISTER
Year Founded
Headquartered
Leverage
Minimum Deposit
Regulating
Register
2007

🇦🇺 Australia

🇨🇾 Cyprus

🇧🇸 The Bahamas

🇸🇿 Seychelles

1:1000
$200
ASIC, SCB, FSA
Register
2008

🇨🇾 Cyprus

1:Unlimited
$10
CySEC, FCA, FSCA, FSA, BVI
Register
2009

🇧🇿 Belize

1:2000
$10
CySEC, IFSC
Register
2009

🇧🇿 Belize

1:3000
$1
IFCS
Register
2009

🇨🇾 Cyprus

🇦🇺 Australia

🇧🇿 Belize

🇦🇪 Emirates

1:1000
$5
ASIC, CySEC , IFSC
Register
2010

🇦🇺 Australia

1:500
$200
FCA , ASIC, DFSA
Register
2011

🇬🇧 England

1:500
$25
CySEC
Register
2006

🇪🇭 Ireland

1:400
$100
CBI, CSEC, PFSA, ASIC, BVIFSC, FFAJ, SAFSCA,ADGM, ISA
FX Universal Grid EA Settings: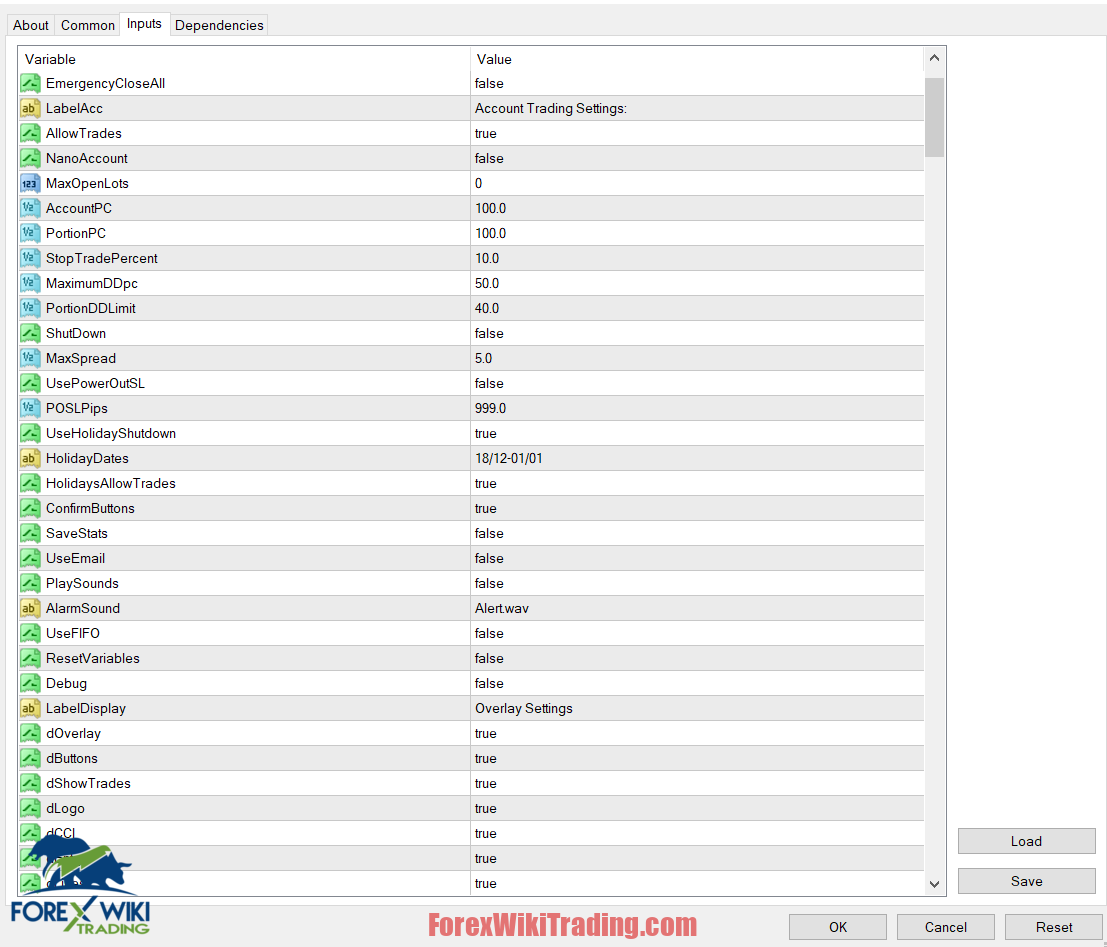 A Comprehensive Look at Its Features
The Bedrock of Safety:

Safety Protocols: At its core, the EA has robust settings like EmergencyCloseAll that give traders peace of mind. If market conditions turn too volatile or uncertain, these features can stop trades, ensuring minimal losses.
Account Management: The software offers an array of account settings like AllowTrades, NanoAccount, and MaxOpenLots, granting traders the power to shape their trading to their preferences and risk tolerance.

Adaptive Trading Settings:

Variable Inputs: The myriad settings, from MaxSpread to HolidayDates, give traders the liberty to tweak the system to suit current market conditions, seasons, or their trading strategies.
User Alerts & Display: Effective trading often requires timely information. Features like PlaySounds, AlarmSound, and UseEmail ensure traders are always in the loop, while Overlay Settings like dShowTrades and dLogo enhance the user experience.

Mastering the Grid:

Aggression Control: With parameters such as UseMM, StartLot, Multiplier, and AutoLot, users have granular control over their trading aggression, allowing a balance between risk and reward.
Customized Grid Settings: The EA offers a plethora of grid-level settings like ATRPeriods, GridSetArray, and TP_SetArray. These allow users to design a grid strategy matching the market's volatility and their personal trading style.
Intelligent Grid Systems: The inclusion of advanced features such as the Smart Grid and Flex Grid systems permit traders to operate with a level of sophistication that few other EAs offer. Features like FlexBias, RSI_TF, and RSIPeriod bring a nuanced layer of strategy that can adapt to ever-shifting market conditions.
Preferred Trading Pairs & Timeframe
While the Fx Universal Grid EA is versatile, its prowess truly shines when deployed on specific currency pairs:
The system has been meticulously optimized for the M5 timeframe, ensuring traders can capitalize on short-term market movements without being overly exposed to long-term volatility.
FX Universal Grid EA Results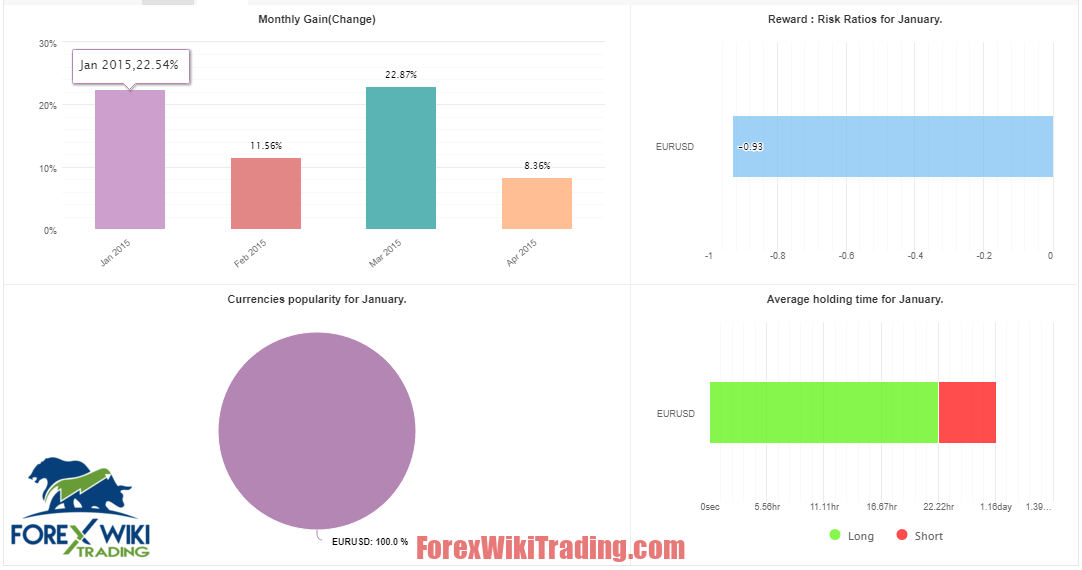 In Conclusion: The Future of Trading
The Fx Universal Grid EA, stands as a testament to the potential of modern trading systems. In a world where markets move in the blink of an eye, having a sophisticated, adaptable, and safe tool is no longer just an advantage; it's a necessity.
However, it's worth noting that while the Fx Universal Grid EA offers a plethora of functionalities and safeguards, the onus of successful trading remains with the user. Mastery comes from understanding, patience, and continuous learning. As the age-old adage goes, "Give a trader an EA, and they might profit for a day. Teach a trader to use the EA, and they profit for a lifetime."
With the Fx Universal Grid EA, not only provides the tools but also the knowledge and support for a prosperous trading journey.
Download FX Universal Grid EA
Please try for at least a week an XM demo account. Also, familiarize yourself with and understand how this free forex ea works before using it on a live account.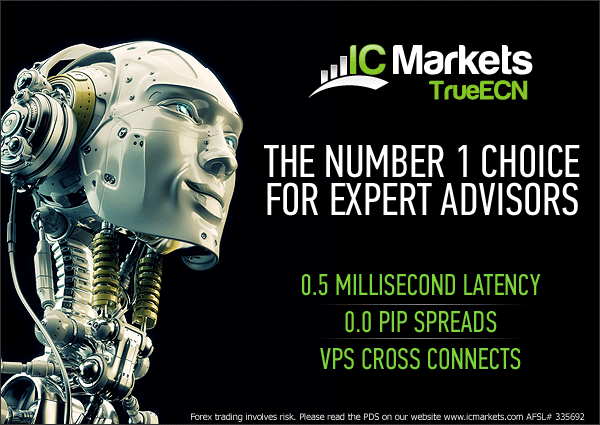 ---
Disclaimer: Forex trading involves substantial risks, including the potential for loss of capital. Always consult with a professional financial advisor and undertake thorough research before making any trading decisions