May 17, 2023
Posted by:

Forex Wiki Team

Category:

Free Forex EA
GOLD Way EA Review
In the ever-evolving world of Forex trading, finding innovative strategies and tools to maximize profits while minimizing risks is crucial. Today, we introduce to you GOLD Way EA, an automated MT4 EA specifically designed for trading on the XAUUSD (GOLD) pair. Unlike traditional Martingale robots, GOLD Way EA capitalizes on market momentum and reduces risk by positioning order grids in line with the trend. This groundbreaking technique revolutionizes the way we approach gold trading, offering exceptional profitability and adaptability.
Optimizing Profitability with GOLD Way EA: Trading on the Gold Market has long been recognized as a lucrative opportunity. With its unique characteristics and volatility, gold presents a favorable environment for profit generation. GOLD Way EA has been carefully crafted to take advantage of this market, providing an enhanced trading experience. By intelligently positioning order grids along with the trend, the EA ensures that the entire grid closes in profit when the trend changes. This groundbreaking approach sets GOLD Way EA apart from its counterparts.
Best Brokers List 
The broker should have low fees, low swaps, and also a fast server. Investment Innovator EA works with any broker and any type of account, but we recommend our clients use one of the top forex brokers listed below:
BROKER NAME
REGISTER
Year Founded
Headquartered
Leverage
Minimum Deposit
Regulating
Register
2007

🇦🇺 Australia

🇨🇾 Cyprus

🇧🇸 The Bahamas

🇸🇿 Seychelles

1:1000
$200
ASIC, SCB, FSA
Register
2008

🇨🇾 Cyprus

1:Unlimited
$10
CySEC, FCA, FSCA, FSA, BVI
Register
2009

🇧🇿 Belize

1:2000
$10
CySEC, IFSC
Register
2009

🇧🇿 Belize

1:3000
$1
IFCS
Register
2009

🇨🇾 Cyprus

🇦🇺 Australia

🇧🇿 Belize

🇦🇪 Emirates

1:1000
$5
ASIC, CySEC , IFSC
Register
2010

🇦🇺 Australia

1:500
$200
FCA , ASIC, DFSA
Register
2011

🇬🇧 England

1:500
$25
CySEC
Register
2006

🇪🇭 Ireland

1:400
$100
CBI, CSEC, PFSA, ASIC, BVIFSC, FFAJ, SAFSCA,ADGM, ISA
GOLD Way EA Settings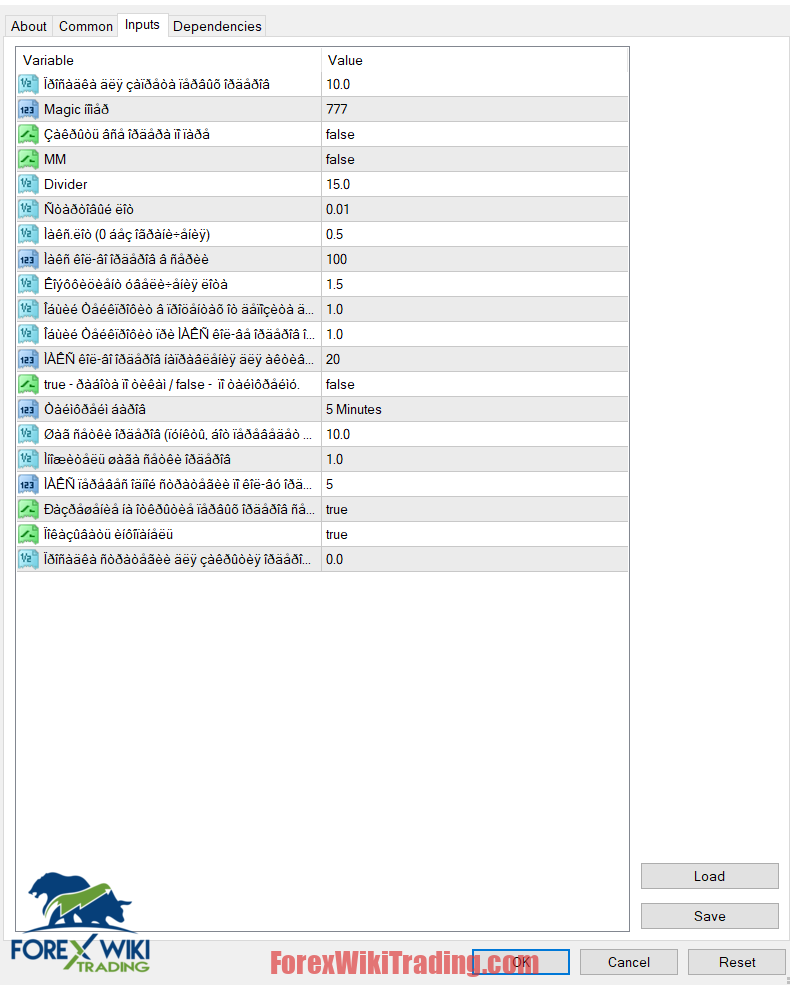 Flexible Trading Opportunities: One of the standout features of GOLD Way EA is its flexibility. The EA can operate non-stop or according to specific intervals, catering to the varying volatility of the market. For optimal results, it is recommended to avoid flat market conditions such as holidays, evenings, and night flat periods. Instead, running the EA during the American trading session or on news releases can yield superior outcomes. This flexibility allows traders to adapt their strategies and maximize returns based on the prevailing market conditions.
Price as the Ultimate Indicator: GOLD Way EA takes a unique approach by relying solely on price as an indicator. By considering the price movement as the sole guiding principle, the EA ensures its trading strategy remains dynamic and responsive to real-time market fluctuations. This innovative approach eliminates the reliance on traditional indicators, making the EA suitable for both experienced traders and beginners. With GOLD Way EA, everyone can harness the power of automated trading and unleash their potential in the Forex market.
Optimal Trading Settings: To get the most out of GOLD Way EA, it is recommended to use a minimum of a $100 cent account or an equivalent standard account. While the EA can be used on any currency pair, the basic settings have been optimized specifically for trading on XAUUSD (Gold) and XAGUSD (Silver). The EA performs exceptionally well on the H1 timeframe, although it is designed to work on any timeframe according to individual preferences. By adhering to these optimal trading settings, traders can ensure a seamless experience with GOLD Way EA.
Consistent Profitability and Returns: By default, GOLD Way EA enters the market at the opening of the American trading session at 16:00 Moscow time. It opens a grid of orders based on the prevailing trend and patiently waits for the next day to close it. This strategy aims to secure a steady profit of 1% per day, which translates to a remarkable return of over 25% per month, including refinancing. With such consistent profitability and attractive returns, GOLD EA stands out as a powerful tool for traders seeking to capitalize on the gold market.
Conclusion
GOLD Way EA introduces a revolutionary approach to gold trading in the Forex market. By capitalizing on market momentum, reducing risk, and relying solely on price as an indicator, this automated trading tool sets new standards for profitability and adaptability. Whether you are an experienced trader or a beginner, GOLD  EA offers an exceptional opportunity to tap into the potential of gold trading. Embrace this groundbreaking EA and elevate your Forex trading to new heights of success.
Download GOLD Way EA :
Please try for at least a week an ICMarket demo account. Also, familiarize yourself with and understand how this free forex ea works before using it on a live account.