September 17, 2023
Posted by:

Forex Wiki Team

Category:

Free Forex EA
Turbo Scalper EA Review
As the world of forex trading evolves, the need for efficient and intuitive trading tools has become paramount. One such revolutionary tool that promises to redefine the scalping experience for traders is the Turbo Scalper EA. Here's a comprehensive look at what it brings to the table.
 An Introduction
The Turbo Scalper EA is a sophisticated, fully automated trading advisor designed to cater to both scalping enthusiasts and those who have a penchant for martingale strategies. The cornerstone of its decision-making algorithm is based on the RSI indicator coupled with an ATR-based filter, ensuring high precision and timely entry points.
Version: V4.0 and V20
Terminal: MT4
Year of issue: 2023
Working pairs: EURUSD
Recommended timeframe: M5
Best Brokers List
Turbo Scalper EA works with any broker and any type of account, but we recommend our clients use one of the top forex brokers listed below:
BROKER NAME
REGISTER
Year Founded
Headquartered
Leverage
Minimum Deposit
Regulating
Register
2009

🇨🇾 Cyprus

🇦🇺 Australia

🇧🇿 Belize

🇦🇪 Emirates

1:1000
$5
ASIC, CySEC , IFSC
Register
2007

🇦🇺 Australia

🇨🇾 Cyprus

🇧🇸 The Bahamas

🇸🇿 Seychelles

1:1000
$200
ASIC, SCB, FSA
Register
2008

🇨🇾 Cyprus

1:Unlimited
$10
CySEC, FCA, FSCA, FSA, BVI
Register
2009

🇧🇿 Belize

1:3000
$1
IFCS
Register
2009

🇧🇿 Belize

1:2000
$10
CySEC, IFSC
Register
2010

🇦🇺 Australia

1:500
$200
FCA , ASIC, DFSA
Register
2011

🇬🇧 England

1:500
$25
CySEC
Register
2006

🇪🇭 Ireland

1:400
$100
CBI, CSEC, PFSA, ASIC, BVIFSC, FFAJ, SAFSCA,ADGM, ISA
 Key Recommendations
To get the most out of Turbo Scalper EA:
Opt for platforms with efficient execution capabilities.
Ensure that the trading spread lies between 2-5 points.
Utilize a swift VPS with a latency not exceeding 3 for optimal performance.
 Dive into the Input Parameters
Understanding the customizable parameters is crucial for maximizing the tool's potential:
Indicators Configuration:

Period indicator1: Determines the period of the first indicator.
Up level & Down Level: Set boundaries for the EA to initiate Sell or Buy positions.
Period indicator2: Set the period for the second indicator.
From & To: Define the permissible range of values for the second indicator to open positions.

Lot Management:

Initial lot: Designates the beginning lot size.
Autolot & Autolot size: Enable automatic lot calculations based on your deposit amount.
Max Lot: Set the upper limit for lot size.

Profit and Loss Settings:

Take Profit & Stop Loss: Physical values in points to set the desired profit or stop a loss.
Virtual Take/Stop Profit: Establish virtual benchmarks.
Option Take/Stop Profit: Opt between calculations based on bar Open or current price.
Level of Take Profit: Choose between breakeven or the last order for TP calculation.

Operational Timings:

Start/End Hour: Specify the EA's operational hours.
Use Wednesday Logics: Decide on the EA's functioning on Wednesdays.
End Time Friday: Designate a cutoff time for Friday trades.

UI and Miscellaneous Configurations:

FontSize: Adjust the display font size.
Show Statistics/Button Close: Toggle visibility for statistics and a button for closing orders.
Magic EA: Assign a unique magic number for position identification.

News Integration:

Imp1DRAW to Imp3DRAW: Enable news display on your charts.
To integrate news seamlessly, ensure the "Allow WebRequest" option is active and add the necessary URLs to your WebRequest list.
Turbo Scalper EA Results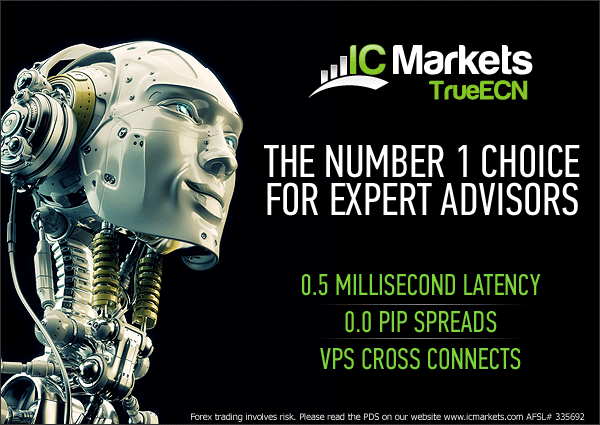 The Bottom Line
With a myriad of customizable input parameters, Turbo Scalper EA provides traders with a dynamic environment to test, refine, and implement their trading strategies. While the tool simplifies the trading process, an in-depth understanding of its functionalities is essential to harness its full potential.
Download  Turbo Scalper EA
Please try for at least a week an XM demo account. Also, familiarize yourself with and understand how this free forex Tool works before using it on a live account.
Disclaimer: All trading involves risks. It's essential to do your own research and consider seeking advice from a licensed financial advisor before making any trading decisions.