March 19, 2023
Posted by:

Forex Wiki Team

Category:

Free Forex Indicators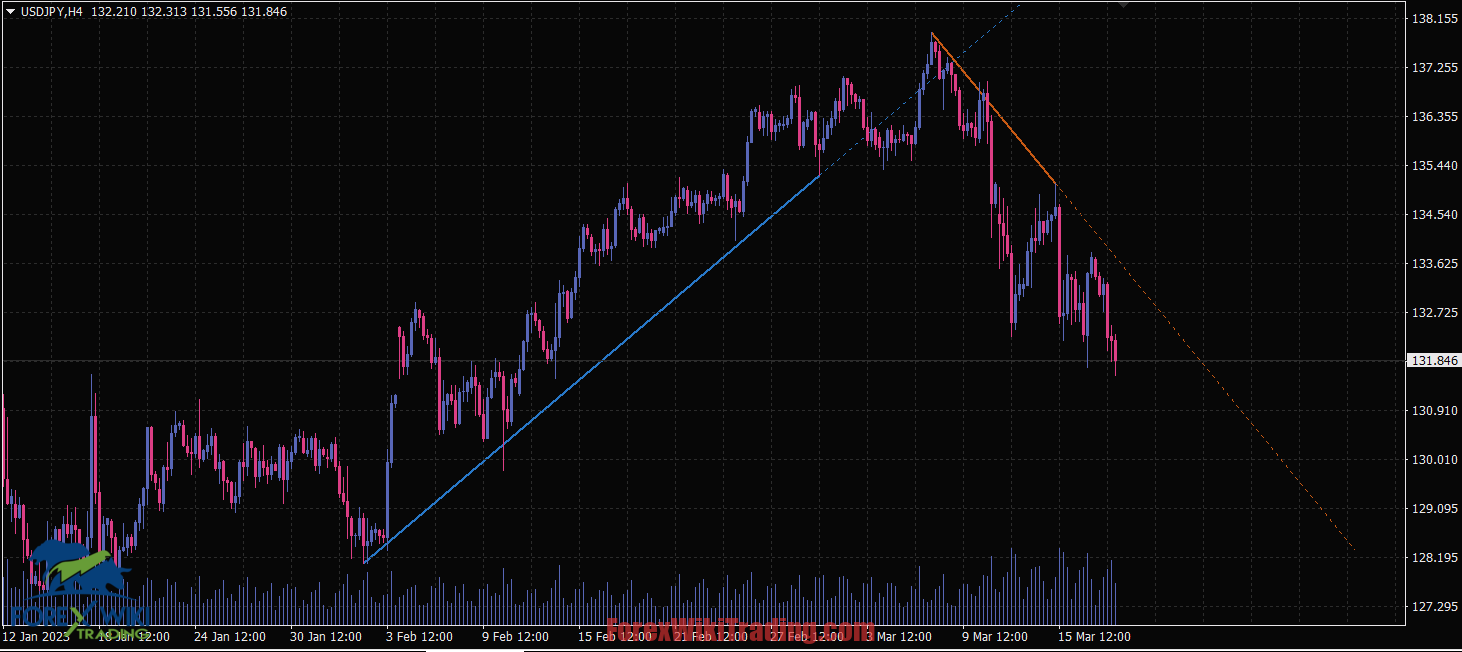 Auto Trendline Software Review
Trend lines are a popular tool used by traders in classical technical analysis. They are simple to draw and effective in predicting price movements. However, traders often encounter issues with trend lines, such as frequent redrawing, false or true breakouts, and drawing too many trend lines using extremes. This can make it challenging to draw valid trend lines, even for experienced traders. The Auto TrendLine indicator can help traders tackle this issue.
Auto Trendline Software displays the most valid trend lines on the chart. It only plots those trend lines that the price is most likely going to interact with. The indicator uses a mathematical function and several filters to display the most significant lines on the chart. It promptly responds to the market situation, adjusting trend lines when the price makes new extremes or when the trend turns into the opposite one or becomes flat.
Best Brokers List 
The Auto Trendline Software works with any broker and any type of account, but we recommend our clients use one of the top forex brokers listed below:
BROKER NAME
REGISTER
Year Founded
Headquartered
Leverage
Minimum Deposit
Regulating
Register
2009

🇨🇾 Cyprus

🇦🇺 Australia

🇧🇿 Belize

🇦🇪 Emirates

1:1000
$5
ASIC, CySEC , IFSC
Register
2007

🇦🇺 Australia

🇨🇾 Cyprus

🇧🇸 The Bahamas

🇸🇿 Seychelles

1:1000
$200
ASIC, SCB, FSA
Register
2008

🇨🇾 Cyprus

1:Unlimited
$10
CySEC, FCA, FSCA, FSA, BVI
Register
2009

🇧🇿 Belize

1:3000
$1
IFCS
Register
2009

🇧🇿 Belize

1:2000
$10
CySEC, IFSC
Register
2010

🇦🇺 Australia

1:500
$200
FCA , ASIC, DFSA
Register
2011

🇬🇧 England

1:500
$25
CySEC
Register
2006

🇪🇭 Ireland

1:400
$100
CBI, CSEC, PFSA, ASIC, BVIFSC, FFAJ, SAFSCA,ADGM, ISA
Auto Trendline Software Settings
Indicator settings of MT4 version:

Indicator settings of MT5 version: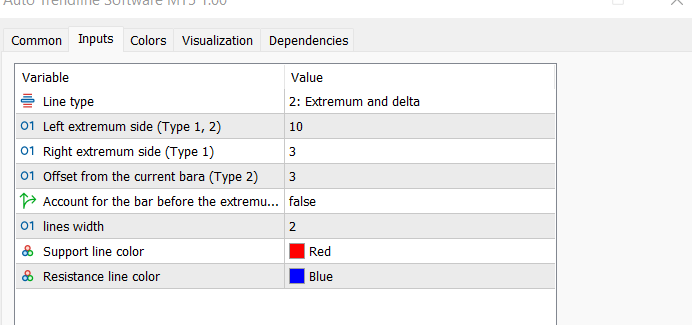 Guide Trading 
The indicator consists of two lines, each divided into the current trend line (solid) and the projected trend line (dotted). The blue solid line indicates an uptrend, while the blue dotted line represents the projected uptrend line. The red solid line represents a downtrend, and the red dotted line represents the projected downtrend line. Using two trend lines may seem confusing at first, but in practice, it enables traders to read the chart more effectively.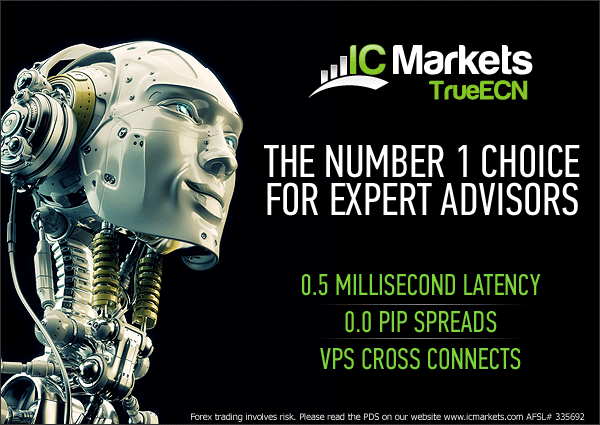 Why do trend lines matter? The price of an asset traded in the Forex market is based on numerous factors, some of which cannot always be interpreted. For example, price behavior during news releases can increase volatility, causing the trend line to break out. These situations can be hard to interpret. Auto Trendline Software takes into account almost all price movements and adjusts trend lines only in case of true breakouts and trend changes. Therefore, it makes it much easier for traders to analyze charts.
Trading with the trend is traditionally considered one of the most profitable and safe strategies. Auto Trendline Software allows traders to analyze the chart comprehensively, spot the exact entry points, and set Stop Loss beyond the trend line. The more signals indicate that a trader should open a trade, the more reliable the signal will be.
Using the Auto Trendline Software, traders can spot reliable entry points with a risk-to-profit ratio of 1:3. For instance, if the price growth next to the downtrend line has slowed, and an additional signal, such as the transient level, has confirmed the interest in selling, traders can make a trade, set Stop Loss beyond the trend line, and close the trade by a pending order (Take Profit) or during the trend change. Similarly, in an uptrend, traders can use the trend line and the transient level to spot a good Buy entry point, set Stop Loss beyond the trend line, and close the trade either by a pending order (Take Profit) or a signal that there is a trend change.
Conclusion
The Auto TrendLine indicator is an excellent addition to any trading system. However, traders should remember not to rely entirely on any indicator. Auto Trendline Software can make it easier to spot important trend lines, and a combination of filters and settings can allow traders to use the indicator with ease.
Auto Trendline Software Free Download
We highly recommend trying the Auto Trendline Software with ICMarket demo account. Also, familiarize yourself with and understand how this system works before using it on a live account.