September 1, 2023
Posted by:

Forex Wiki Team

Category:

Free Forex Indicators
FX Choch & BOS Indicator Review
Forex trading has undergone numerous evolutions with innovations aimed at improving traders' success. A significant part of this success involves understanding market structures and potential trend reversals. Enter the Choch & BOS Indicator – the tool that could redefine how you view the market.
Version: V1.18
Terminal: MT4
Year of issue: 2022
Working pairs:  ANY
Recommended timeframe: ANY
Best Brokers List
FX Choch & BOS Indicator works with any broker and any type of account, but we recommend our clients use one of the top forex brokers listed below:
BROKER NAME
REGISTER
Year Founded
Headquartered
Leverage
Minimum Deposit
Regulating
Register
2009

🇨🇾 Cyprus

🇦🇺 Australia

🇧🇿 Belize

🇦🇪 Emirates

1:1000
$5
ASIC, CySEC , IFSC
Register
2007

🇦🇺 Australia

🇨🇾 Cyprus

🇧🇸 The Bahamas

🇸🇿 Seychelles

1:1000
$200
ASIC, SCB, FSA
Register
2008

🇨🇾 Cyprus

1:Unlimited
$10
CySEC, FCA, FSCA, FSA, BVI
Register
2009

🇧🇿 Belize

1:3000
$1
IFCS
Register
2009

🇧🇿 Belize

1:2000
$10
CySEC, IFSC
Register
2010

🇦🇺 Australia

1:500
$200
FCA , ASIC, DFSA
Register
2011

🇬🇧 England

1:500
$25
CySEC
Register
2006

🇪🇭 Ireland

1:400
$100
CBI, CSEC, PFSA, ASIC, BVIFSC, FFAJ, SAFSCA,ADGM, ISA
FX Choch & BOS Indicator Settings:
 Overview: Choch & BOS – Unveiling the Secrets of Market Structures
The Choch & BOS Indicator is a custom tool designed to uncover the mysteries of market structure. It flags two critical elements:
Choch (Change Of Character): This is the first hint that a trend might be shifting.
BOS (Break Of Structure): A continuous signal suggesting the current trend direction remains intact.
The Alerts System – Timely Signals for Smart Trading
Instead of constantly analyzing charts, traders can now be informed of market changes in real-time. The Choch & BOS Indicator offers three alert categories:
These alerts ensure traders receive timely signals, allowing for precise decision-making without the drudgery of constant chart monitoring.
Why Choch & BOS is a Game Changer
Identifying the CHOCH can be a game-changer. It offers an initial signal of a potential trend shift. When complemented with a BOS, it solidifies the forecast, making it a more reliable predictor of trend reversals than the Choch alone.
Features that Enhance Analysis
The versatility of the Choch & BOS Indicator is truly commendable. Among its many features:
Display of both bullish and bearish market structures on any timeframe.
Options to show only bullish or bearish structures.
Adjustments to view specific candles' historical data.
Customizable depth settings, allowing traders to focus on major or minor swing-points.
Personalizable alert preferences.
Unveiling the Technicals
For precision, the indicator considers only CLOSED candles surpassing previous swing-points for both Choch and BOS patterns. This means mere wicks that breach a swing-point but revert to close within the range won't count.
Moreover, the 'Depth of Zigzag' setting must be at least 4. Any less, and the system could crash.
Customizable Display Options
Customizability is at the heart of the Choch & BOS Indicator:
Bullish/Bearish Choch/BOS Displays: By adjusting the display and color options, traders can view specific patterns they deem relevant.
Alert Customizations: Traders can select which alerts they want to receive, offering a tailored experience.
Insights into Swing-point Settings
The indicator's 'Depth of Zigzag' setting is a thoughtful addition. It provides traders the autonomy to choose the strength of market structure swing-points on any timeframe. Given the subjectivity involved in determining these points, this feature allows individual adaptations.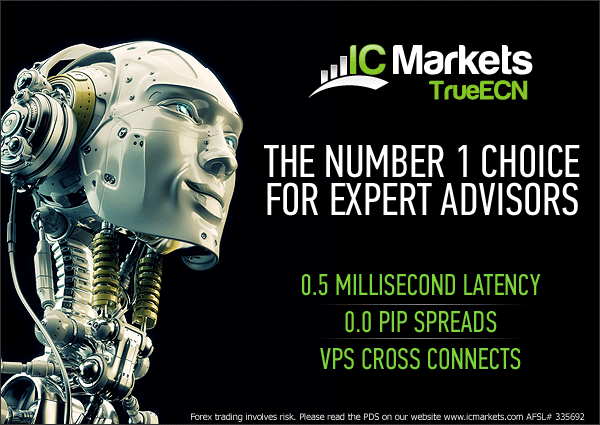 However, it's essential to understand that, like every trading tool, the Choch & BOS Indicator is not infallible. Interpreting market movements visually can be more straightforward than coding these interpretations. Yet, the 'Depth of Zigzag' setting provides an avenue for traders to adjust the indicator to resonate with their market perspective.
FX Choch & BOS Indicator Signal
Conclusion: A Leap Forward in Forex Trading
The Choch & BOS Indicator offers a fresh perspective on understanding and predicting market trends. While no tool guarantees 100% accuracy, the Choch & BOS Indicator combines intuition with innovation, bringing traders one step closer to mastering the complex world of forex trading.
Download FX Choch & BOS Indicator
Please try for at least a week an XM demo account. Also, familiarize yourself with and understand how this free forex ea works before using it on a live account.
Disclaimer: All trading involves risks. It's essential to do your own research and consider seeking advice from a licensed financial advisor before making any trading decisions.