September 4, 2023
Posted by:

Forex Wiki Team

Category:

Free Forex Indicators
FOREX Order Blocks Indicator Review
The vast and volatile world of foreign exchange (Forex) offers traders various tools and strategies to profit from market movements. One of these potent tools, often neglected by novices, is the concept of Order Blocks. This article introduces the FOREX Order Blocks indicator, an invaluable tool that uncovers the smart money's footprint on charts, making trading decisions more informed.
What are Order Blocks?
Order blocks represent price zones where a significant amount of trading volume has occurred, creating imbalances in the market. They essentially act as markers for institutional or 'smart money' moves. Recognizing these zones can offer traders a competitive edge, as they get to ride the momentum generated by big players in the market.
Version: V1.07
Terminal: MT4
Year of issue: 2022
Working pairs:  ANY
Recommended timeframe: ANY
Best Brokers List
FOREX Order Blocks Indicator works with any broker and any type of account, but we recommend our clients use one of the top forex brokers listed below:
BROKER NAME
REGISTER
Year Founded
Headquartered
Leverage
Minimum Deposit
Regulating
Register
2009

🇨🇾 Cyprus

🇦🇺 Australia

🇧🇿 Belize

🇦🇪 Emirates

1:1000
$5
ASIC, CySEC , IFSC
Register
2007

🇦🇺 Australia

🇨🇾 Cyprus

🇧🇸 The Bahamas

🇸🇿 Seychelles

1:1000
$200
ASIC, SCB, FSA
Register
2008

🇨🇾 Cyprus

1:Unlimited
$10
CySEC, FCA, FSCA, FSA, BVI
Register
2009

🇧🇿 Belize

1:3000
$1
IFCS
Register
2009

🇧🇿 Belize

1:2000
$10
CySEC, IFSC
Register
2010

🇦🇺 Australia

1:500
$200
FCA , ASIC, DFSA
Register
2011

🇬🇧 England

1:500
$25
CySEC
Register
2006

🇪🇭 Ireland

1:400
$100
CBI, CSEC, PFSA, ASIC, BVIFSC, FFAJ, SAFSCA,ADGM, ISA
FOREX Order Blocks Indicator Settings: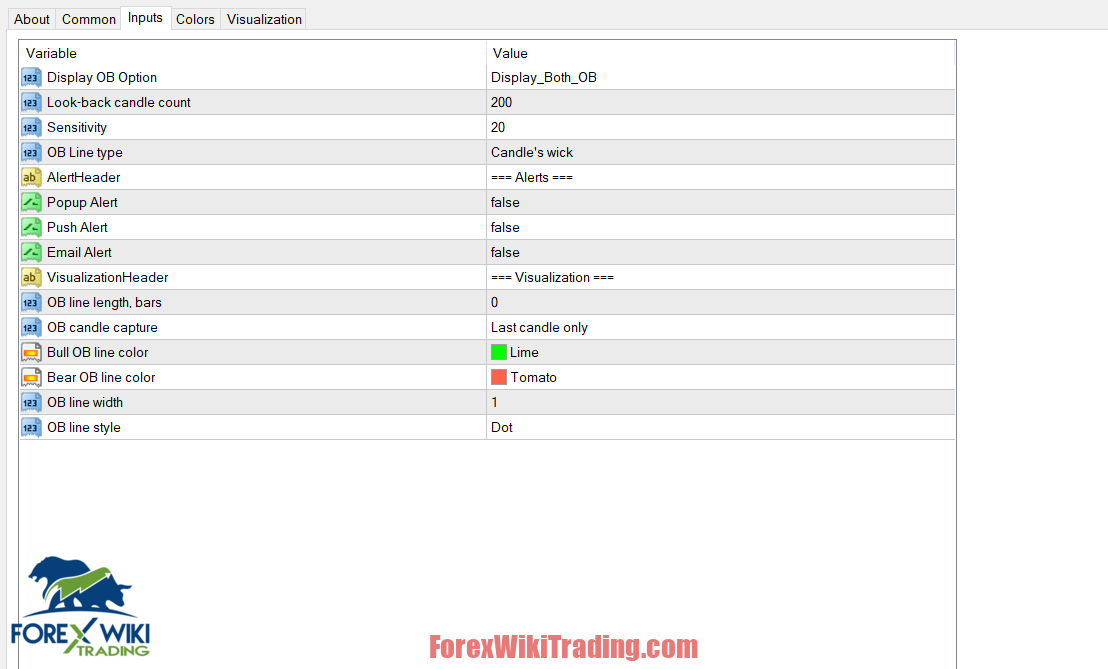 Characteristics of Strong Order Blocks
To effectively utilize order blocks, one should know the key characteristics that define a strong order block:
Liquidity Capture: The best order blocks are preceded by a stop hunt or a sudden price move that liquidates the positions of numerous traders.
Aggressive Price Movement: Following the liquidity capture, there's a sharp move away from the order block, indicating the strength of the underlying momentum.
Market Imbalance: This is created due to the considerable volume shift in the move, often resulting in a Fair Value Gap (FVG).
Identifying and Trading Using Order Blocks
While identifying order blocks, traders should ask two primary questions:
Did the price capture liquidity?
Did the price aggressively move away, creating an FVG?
Once an order block is identified, the reaction of the price upon its return is crucial. Generally, it reacts to either the open or the 50% level (equilibrium) of the candle. Combining these insights with higher timeframe confluences like market structure, order flow, and liquidity targets can make order blocks an even more formidable strategy. Remember, the higher timeframes offer a broader perspective. Therefore, it's beneficial to identify order blocks there first, then refine entries on lower timeframes for more precise and efficient trading.
Features of the FOREX Order Blocks Indicator
The FOREX Order Blocks Indicator offers a few unique functionalities:
Visualization: Newly identified order blocks are marked with dotted lines, indicating they are 'unmitigated'.
Mitigation Marker: Once price touches an order block, its line turns solid, marking it as 'mitigated'.
Highlight Expiry: The highlight on an order block vanishes when the price fully breaches it.
Alerts: An instant alert is activated once the price touches the order block, but a candle must CLOSE outside the order block for this to happen.
Wick Significance: While wicks moving outside a new order block aren't significant, their movement into a highlighted order block is.
The Subjectivity of Swing-point Settings
The indicator offers a 'sensitivity' setting, enabling traders to select the strength or size of market structure swing-points based on their preferences. Given that identifying swing points can be subjective, this feature ensures that traders aren't bound by a one-size-fits-all approach. Instead, they get to define what, in their view, constitutes a significant market structure turn.
However, a word of caution: No tool, strategy, or indicator is foolproof. Just as traders use their judgment to identify market swings, they should use this tool as an aid, not an absolute. The balance between mathematical precision and subjective judgment is delicate, but the inclusion of the sensitivity setting in this indicator attempts to bridge that gap.
FOREX Order Blocks Indicator Signal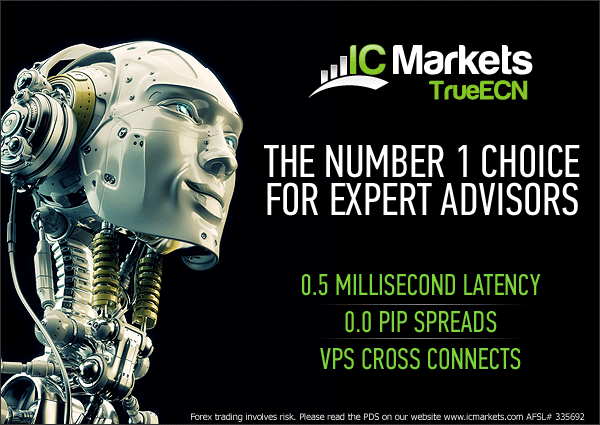 Conclusion
In the vast world of Forex trading, having an edge can make all the difference. The FOREX Order Blocks indicator offers just that by illuminating the paths taken by the smart money. By understanding and harnessing the power of order blocks, combined with the flexible features of this indicator, traders can elevate their decision-making and increase their chances of success in the market. Remember, while tools and indicators are vital, the ultimate success in trading comes from discipline, continuous learning, and a sound strategy.
Download FOREX Order Blocks Indicator
Please try for at least a week an XM demo account. Also, familiarize yourself with and understand how this free forex Tool works before using it on a live account.
Disclaimer: All trading involves risks. It's essential to do your own research and consider seeking advice from a licensed financial advisor before making any trading decisions.