September 5, 2023
Posted by:

Forex Wiki Team

Category:

Free Forex Indicators
FOREX Hidden Orderblock Indicator Review
FOREX trading is a complex world, where success hinges on sharp analysis, timely decisions, and access to the right tools. Enter the FOREX Hidden Orderblock Indicator, a pioneering tool designed to spot those crucial Origin Order Blocks. But what are these blocks, and why are they so vital? Dive in to explore.
Understanding Origin Order Blocks
An Origin Order Block represents a unique region in the world of FOREX trading. These are essentially order blocks positioned at the far reaches of the current trading range, more commonly referred to as the 'External Range'. Their positioning plays a pivotal role. Since these blocks are at the extremities, when the price grazes them, it is almost certain to react – either by retracing or reversing. Hence, they become a trader's favorite.
Version: V1.23
Terminal: MT4
Year of issue: 2022
Working pairs:  ANY
Recommended timeframe: ANY
Best Brokers List
FOREX Hidden Orderblock Indicator works with any broker and any type of account, but we recommend our clients use one of the top forex brokers listed below:
BROKER NAME
REGISTER
Year Founded
Headquartered
Leverage
Minimum Deposit
Regulating
Register
2009

🇨🇾 Cyprus

🇦🇺 Australia

🇧🇿 Belize

🇦🇪 Emirates

1:1000
$5
ASIC, CySEC , IFSC
Register
2007

🇦🇺 Australia

🇨🇾 Cyprus

🇧🇸 The Bahamas

🇸🇿 Seychelles

1:1000
$200
ASIC, SCB, FSA
Register
2008

🇨🇾 Cyprus

1:Unlimited
$10
CySEC, FCA, FSCA, FSA, BVI
Register
2009

🇧🇿 Belize

1:3000
$1
IFCS
Register
2009

🇧🇿 Belize

1:2000
$10
CySEC, IFSC
Register
2010

🇦🇺 Australia

1:500
$200
FCA , ASIC, DFSA
Register
2011

🇬🇧 England

1:500
$25
CySEC
Register
2006

🇪🇭 Ireland

1:400
$100
CBI, CSEC, PFSA, ASIC, BVIFSC, FFAJ, SAFSCA,ADGM, ISA
FOREX Hidden Orderblock Indicator Settings: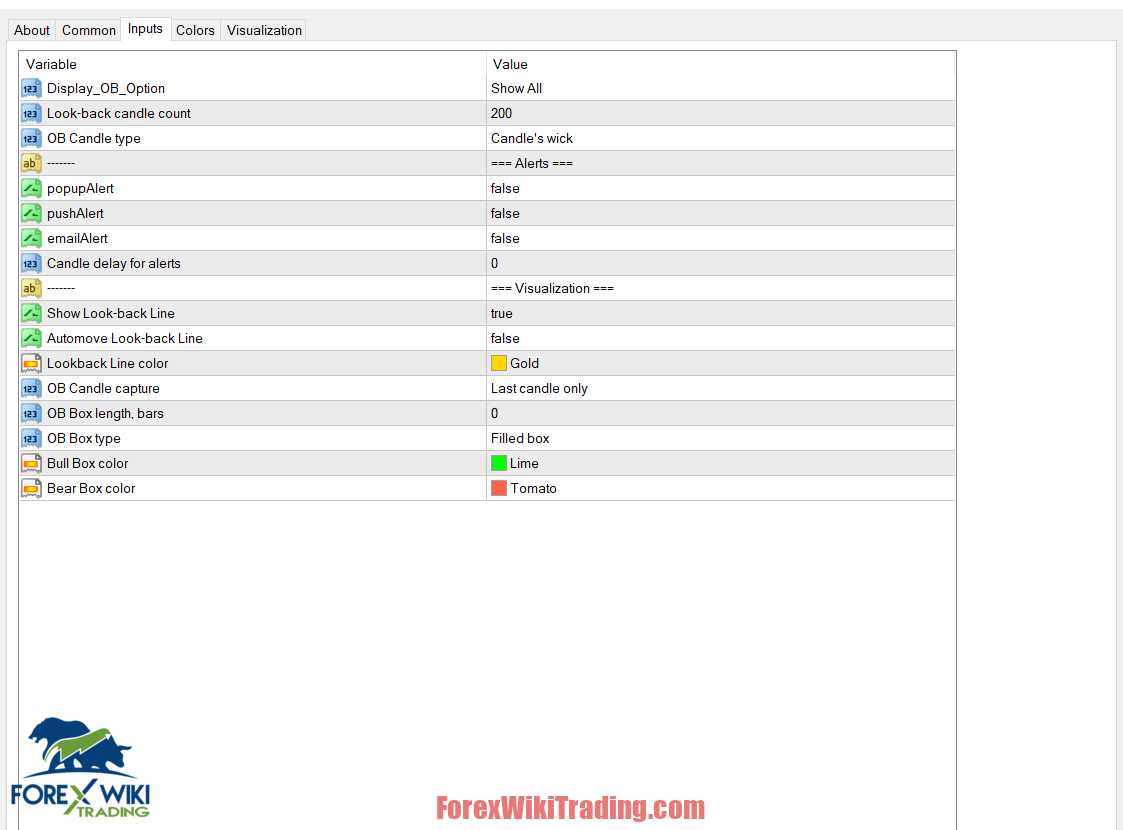 Trader X's Golden Advice
For those looking for pearls of wisdom, here's one from Trader X: Always keep an eye on the H4 chart of select instruments. With the alert set for TRENDING origin order blocks, any alert is a potential jackpot. If an entry is secured, you're on the path of an excellent trade, potentially reaping many pips.
Trading WITH the Trend vs. AGAINST the Trend
With the Trend: Origin order block trades that align with the current trend tend to be more lucrative, offering a substantial number of pips. Essentially, you're waiting for an almost complete (90%) retracement of the range. There's a risk of missing the trade if a large retracement doesn't occur, but when you do catch these trades, the rewards are usually high.
Against the Trend: On the flip side, trades against the trend tend to yield fewer pips since they are counteracting the prevailing (higher timeframe) trend. Such setups should ideally be seen as scalps since prices can quickly switch back to the current trend, leading to a break-even scenario.
Features of the FOREX Hidden Orderblock Indicator
The FOREX Hidden Orderblock Indicator is not just another tool; it's a game-changer. Here's a glimpse of its standout features:
Displays both bullish and bearish origin order blocks across timeframes.
Filter option to show only bullish or bearish origin order blocks.
Customizable highlighting of origin order block 'candle only' or including 'candle with wicks'.
Option to spotlight 'all candles' within the order block or restrict to the 'last candle'.
Adjustable look-back candle count for origin order blocks.
Choice between a trailing or stationary 'look-back line' to determine the external range.
Customizable origin order block highlight box length.
Alerts are delivered via Popup, Push and email for enhanced convenience.
In-Depth with Functionalities
Look-Back Line: The on-chart 'look-back line' is a versatile feature. It's both selectable and draggable, granting traders the ability to define how far back the indicator should reach to pinpoint the 'external range' origin order blocks.
New Origin Block Formation: When the price breaks through an existing origin order block, the very next candle (be it higher or lower) assumes the mantle of the NEW origin block.
Highlight Box and Alerts: For alerts to be triggered, the price MUST touch the origin order block 'highlight box'. It's crucial to ensure this box stretches far enough for the price to interact with upon its return, or you risk missing the alert.
FOREX Hidden Orderblock Indicator Signal
Conclusion
In the intricate dance of FOREX trading, every tool, every insight, every edge counts. The FOREX Hidden Orderblock Indicator, with its focus on Origin Order Blocks, is that invaluable ally traders have long sought. As prices oscillate and trends emerge, this indicator stands as a beacon, guiding traders to potential goldmines and protecting against potential pitfalls. The game of pips has a new MVP!
Download FOREX Hidden Orderblock Indicator
Please try for at least a week an XM demo account. Also, familiarize yourself with and understand how this free forex Tool works before using it on a live account.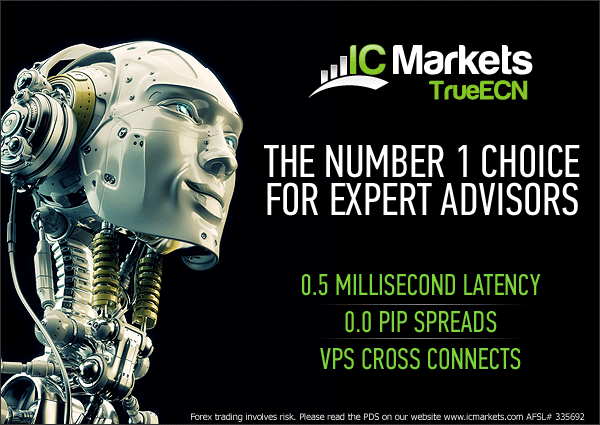 Disclaimer: All trading involves risks. It's essential to do your own research and consider seeking advice from a licensed financial advisor before making any trading decisions.