August 21, 2022
Posted by:

Maret Edodo

Category:

Free Forex Indicators
Trend Rider Indicator Review
Trend Rider Indicator tracks the market trend with unmatched reliability. It has been designed to trend-trade intraday charts on any timeframes. Its winning ratio is around 85%.
Trend Rider Indicator are non-repainting and non-back painting. Wich is rare to find in a indicator.
The Trend Rider Indicator needs no optimization at all. It comes fully optimized and with strategies to get you started instanly.
Entry Signal Rules for Trend Rider Indicator
*Candles must have Touch The Green or Red Price Bands
*10 White SMA must Have been Touched the Green or red Price Bands
*When Signal Arrow Appear Signal Candle must Be Above(if buy) Or Below(If sell) 10 White SMA (see
The above Image Entry Setup )
*TDI Green And Red lines Must Be Above (if buy signal) Or below(if sell signal) Yellow Line
*Do not enter the signal if signal candle touched middle green line (it called No mans Land candles like
to range that ares ,so never enter a trade on No mans land)
Let's See simply what we need to do
Sell Entry : *Candles Touched Red Price Band and falling down
*Signal Candle closed Below 10 White SMA
*TDI Red And Green Line Below The Yellow Line
*Signal Candle IS not On the No Mans Land(middle Green Line)
Buy Entry :
*Candles Touched Green Price Band and Moving UP
*Signal Candle Closed Over 10 White SMA
*TDI Red And Green Line Over The Yellow Line
*Signal Candle is Not On The No Mans Land(Middle Green Line)
*Amount of capital to use: If you put your capital into percentage, as of 1 – 100%, never add more than 5% of your capital on a given trade 2% is ideal. Think of it this way, if you don't open a trade you can't make money, but if you lose all of your money you can't open a trade.
*Always use a stop loss, always protect your trade as soon as it is open. Do not move your stop loss, a majority of the losses of traders are because either they do not use a stop loss, or they move it and hope the trade will reverse. Don't be a trading clown, there are no hopes or tricks in the market.
*Never over trade, would this violate rule number one, your capital rule.
*Never let a profit turn into a loss. If you let your trades run, after you have a profit good raise your stoploss into profit or trail it so that you will have no loss of capital or in better words, a win/win situation.
*Do not buck a trend, don't trade against it NEVER! Never buy or sell if you are not sure of the trend according to your research and the charts.
*When in doubt get out, and don't get in when in doubt.
*Trade only in active markets, keep out of slow markets. No money there and too much risk.
*Never limit your orders (don't use pending orders). Trade at the market.
*Accumulate a surplus. After you make a series of successful trades, put some money into a security account (your second account or Volt (FX Pro) and use it only in emergency or times of panic.
*Never trade just to be in the market, a successful trader is a patient one.
*Never add on to a losing trade. This is one of the worst mistakes a trader can make.
*Never get out of the market just because you lost patience or get in because you are anxious from waiting. Wait for the correct signals and momentum and get out if the momentum has turned on you or you get a signal in the opposite direction
*Never cancel a stop loss after you have placed it.
*Avoid getting in and out of the market often, wait for the correct signals and momentum.
*This is important: Be just as willing to sell short as you are to buy long. Let your objective be to keep with the trend and make money. Forget about your instinct
*Never buy because the price of an asset is low or sell just because the price is too high.
*Be careful of opening trades at the wrong time. Wait until the asset is very active and when you get your signals in the trading zone ideally on the 1 min and 5 min and take a trade in the direction of the trend.
*Never hedge. If you are long on a pair and it starts to go down, don't sell it short just to hedge it and try make some money. Get out of the market, take the loss and wait for another opportunity.
*Never change your position in the market without a good reason. When you make a trade, let it be for a good reason or according to signals and Trend, then do not get out (if you are letting your trade run) without a definite indication of a change in signals or momentum.
*Avoid increasing your trading after a long period of success or a period of profitable trades. Be happy, have daily, weekly, monthly, quarterly and of course yearly goals that are connected
Best Brokers List 
The Trend Rider Indicator works with any broker and any type of account, but we recommend our clients to use one of the top forex brokers listed below:
BROKER NAME
REGISTER
Year Founded
Headquartered
Leverage
Minimum Deposit
Regulating
Register
2007

🇦🇺 Australia

🇨🇾 Cyprus

🇧🇸 The Bahamas

🇸🇿 Seychelles

1:1000
$200
ASIC, SCB, FSA
Register
2008

🇨🇾 Cyprus

1:Unlimited
$10
CySEC, FCA, FSCA, FSA, BVI
Register
2009

🇧🇿 Belize

1:2000
$10
CySEC, IFSC
Register
2009

🇧🇿 Belize

1:3000
$1
IFCS
Register
2009

🇨🇾 Cyprus

🇦🇺 Australia

🇧🇿 Belize

🇦🇪 Emirates

1:1000
$5
ASIC, CySEC , IFSC
Register
2010

🇦🇺 Australia

1:500
$200
FCA , ASIC, DFSA
Register
2011

🇬🇧 England

1:500
$25
CySEC
Register
2006

🇪🇭 Ireland

1:400
$100
CBI, CSEC, PFSA, ASIC, BVIFSC, FFAJ, SAFSCA,ADGM, ISA
Trend Rider Indicator

Setting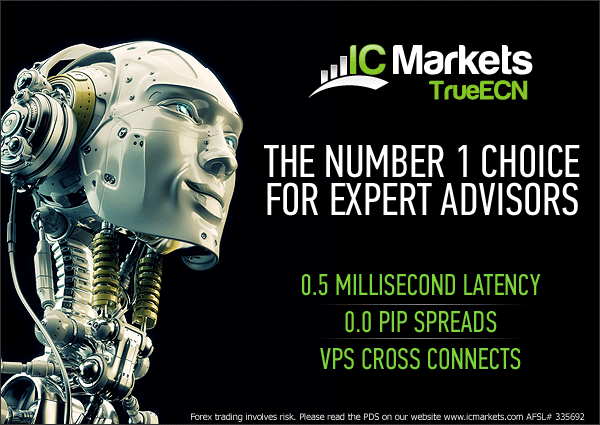 Trend Rider Indicator Free Download
Trend Rider Indicator, We highly recommend trying this indicator for at least a week with ICMarket demo account. Also, familiarize yourself with and understand how this system works before using it on a live account.