May 19, 2022
Posted by:

Forex Wiki Team

Category:

Free Forex EA
Best EA For FTMO Challenge Review
The Best EA For FTMO Challenge is a Multi-use EA that can be used for short-term gains/withdrawals and can be used as a long-term EA to compound/grow your money, as well as to help you complete Prop Firm challenges.
One of the most advanced automatic Forex EA. The Best EA For FTMO Challenge-EA introduces a game-changing trading method with low drawdowns and high profits. When enabled, EA has an Equity Setting (SL) and a News Filter Option, which means that our EA will cancel all trades exactly before any High Impact News is issued!! Forex wiki is excited to provide this trading robot since it can assist traders in completing Prop Firm Challenges.
Platform: MT4
Currency Pair: Ethereum / GOLD / US30
Trading Time: All sessions
Minimum Starting Balance: 500 (Cents Account)
Recommended Starting Balance: 10000$+ The more you can start with the better
Leverage: You can try any (1:100 recommended)
Account Type: Compatible with any account type but a zero/raw spreads account is recommended for optimal results. Create a Cent account for Deposits of 10000$ or less.
⭐️ Grade: B / ★★★✩
Best Brokers List
The Best EA For FTMO Challenge works with any broker and any type of account, but we recommend our clients to use one of the top forex brokers listed below:
| BROKER NAME | REGISTER | Year Founded | Headquartered | Leverage | Minimum Deposit | Regulating |
| --- | --- | --- | --- | --- | --- | --- |
| | Register | 2007 | Sydney, Australia | 1:500 | $200 | ASIC |
| | Register | 2009 | UK | 1:888 | $5 | FCA |
| | Register | 2009 | Belize | 1:2000 | $10 | CySEC, IFSC |
| | Register | 2008 | Cyprus | 1:Unlimited | $10 | CySEC, FCA, FSCA, FSA, BVI |
| | Register | 2006 | Dublin, Ireland | 1:400 | $100 | CBI, CSEC, PFSA, ASIC, BVIFSC, FFAJ, SAFSCA,ADGM, ISA |
| | Register | 1974 | UK. | 1:200 | $1 | FSCA |
| | Register | 2009 | Belize | 1:3000 | $1 | IFCS |
| | Register | 2008 | Port Vila | 1: 1000 | $10 | VFSC |
Setting Of the EA FTMO Challenge
Recommended settings/Inputs to be changed in the Ai:
Lot Size: Set lot size to a number specific to you. (Example: 0.1325)
Use Equity Stop? True
Total % Risk to Equity Stop: (Set to preferred Percentage of drawdown you're willing to risk before EA closes all trades and shuts down.
Magic Numbers: Set Magic numbers A and B to a number special to you. Must be from 4-6 digits.
Magic numbers A and B must be different.
-Remove EA and Close Chart Make sure is set to TRUE if you want SL to remove your EA if the drawdown percentage is hit.
-InpUtilizeTimeFilter: Set to False. (This way the Ai will work when you want it to by clicking AUTO-TRADING)
Max Spread: 2400 (This will let your Ai trade with any spreads)
Result of Best EA For FTMO Challenge
The bot works great
trading Gold (XAU)
. I've tested it out and it works if you follow their instructions and also if the market conditions are in the bot's favor.
It has the potential to pass prop firm challenges but I see this bot works more wonders when you trade it on your own account where you can take on a bigger drawdown without worrying about losing a challenge and be very profitable.
Note: This EA has the potential to trade any pair, but this is our recommended pair and the best pair we have found, and the only pair that we currently use. If you want to venture out and try other pairs, that is entirely up to you.
However, if you venture out and use other pairs and your results are negative that is entirely on you. We have nothing to do with that.
Download The Best EA For FTMO Challenge
We have updated the download link. (20/05/2022)
-If doing a Prop Firm Challenge is important you keep watch of your negative percentage as you might need to close trades manually.
IMPORTANT:
• Please ONLY use EA on Asian Session (18:00 to 12:00 GMT-5) time for best results.
• AVOID major news impacting USD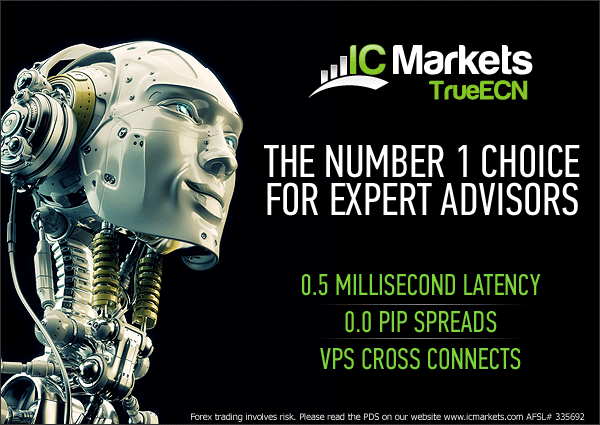 We highly recommend trying the Best EA For FTMO Challenge for at least a week with ICMarket demo account. Also, familiarize yourself with and understand how this system works before using it on a live account.