May 22, 2023
Posted by:

Forex Wiki Team

Category:

Free Forex EA
GOLD FTMO EA Review
In the fast-paced world of forex trading, traders are constantly seeking innovative tools to enhance their profitability and minimize risk. One such groundbreaking solution is the GOLD FTMO EA, an exceptional trading robot designed to provide consistent returns while prioritizing risk management. This article delves into the features, advantages, and statistics of the GOLD FTMO EA, shedding light on its unique attributes that set it apart from other forex trading robots in the market.
Version: 2.0
Terminal: MT4
Year of issue: 2023
Working pairs: XAUUSD/GOLD
Recommended timeframe:  M5
Best Brokers List 
The broker should have low fees, low swaps, and also a fast server. GOLD FTMO EA works with any broker and any type of account, but we recommend our clients use one of the top forex brokers listed below:
BROKER NAME
REGISTER
Year Founded
Headquartered
Leverage
Minimum Deposit
Regulating
Register
2009

🇨🇾 Cyprus

🇦🇺 Australia

🇧🇿 Belize

🇦🇪 Emirates

1:1000
$5
ASIC, CySEC , IFSC
Register
2007

🇦🇺 Australia

🇨🇾 Cyprus

🇧🇸 The Bahamas

🇸🇿 Seychelles

1:1000
$200
ASIC, SCB, FSA
Register
2008

🇨🇾 Cyprus

1:Unlimited
$10
CySEC, FCA, FSCA, FSA, BVI
Register
2009

🇧🇿 Belize

1:3000
$1
IFCS
Register
2009

🇧🇿 Belize

1:2000
$10
CySEC, IFSC
Register
2010

🇦🇺 Australia

1:500
$200
FCA , ASIC, DFSA
Register
2011

🇬🇧 England

1:500
$25
CySEC
Register
2006

🇪🇭 Ireland

1:400
$100
CBI, CSEC, PFSA, ASIC, BVIFSC, FFAJ, SAFSCA,ADGM, ISA
GOLD FTMO EA Settings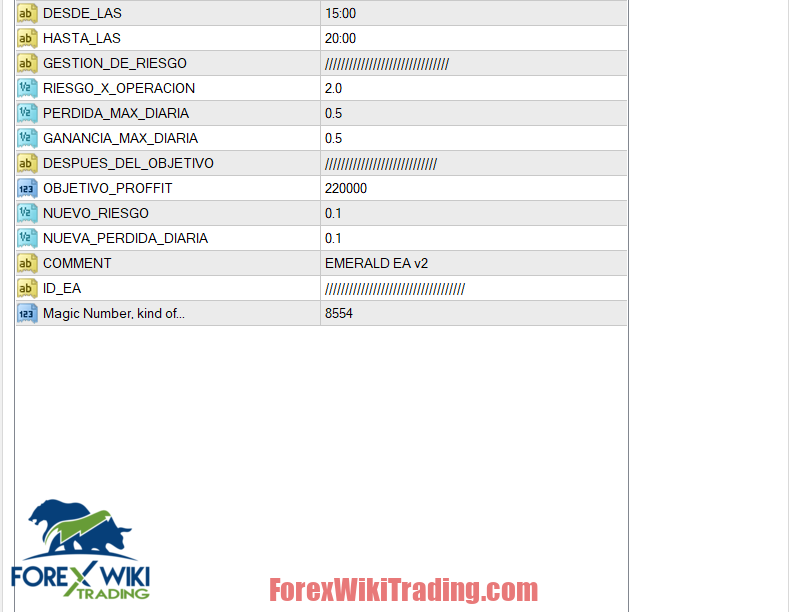 Unparalleled Features
Wide Range of Compatible Markets: The GOLD FTMO EA is tailored to excel in the M5 timeframe for the US30 index, making it highly versatile for traders interested in the stock market. Its adaptability to different market conditions and timeframes allows users to diversify their trading strategies effectively.
Lifetime License: Unlike many trading robots that impose restrictions or recurring costs, the GOLD FTMO EA offers a lifetime license to its users. This ensures uninterrupted access to its powerful capabilities and eliminates the need for ongoing fees, making it a cost-effective solution for traders in the long run.
Risk Management Focus: The developers of GOLD FTMO EA have prioritized risk management as a core principle. By incorporating a maximum loss limit of 1% (known as drawdown), the robot aims to safeguard the trader's investment. This prudent approach ensures that the maximum potential loss in a single trade is limited to 1% of the total trading account capital, thus promoting capital preservation.
No Martingale, Grid, or Hedging Strategies: GOLD FTMO EA takes a disciplined approach to trading by avoiding risky strategies such as Martingale, Grid, or Hedging. These strategies can amplify losses and jeopardize a trader's capital. By eschewing these approaches, GOLD EA focuses on reliable and consistent trading methods that prioritize long-term profitability.
News Filter Integration: The inclusion of a news filter within GOLD FTMO EA provides traders with an additional layer of risk management. By factoring in significant market news and events, the robot can adapt its trading decisions accordingly, minimizing exposure to volatile market conditions and potential losses.
Trailing Stop Feature: The GOLD EA incorporates an intelligent trailing stop feature that automatically adjusts according to market conditions. Traders can be assured that their positions are safeguarded, as the robot dynamically manages stop levels without requiring manual intervention. Additionally, users have the option to customize the trailing stop to align with their individual preferences and risk appetite.
Performance and Statistics
The developers have extensively tested the GOLD FTMO EA, and the results are impressive. Here are the key statistics that demonstrate its efficacy:
Equity: $110,260.87
Average Profit: $1,566.23
Balance: $110,260.87
Average Loss: -$1,003.04
Number of Trades: 41
Average Risk-Reward Ratio (RRR): 1.56
Lots: 738.18
Expectancy: $250.27
Win Rate: 48.78%
Profit Factor: 1.49
These statistics showcase the GOLD EA's ability to generate consistent profits while maintaining a balanced risk-reward ratio. The average profit and expectancy indicate a robust trading strategy that yields positive returns over time. Additionally, the win rate and profit factor further attest to the reliability and effectiveness of this exceptional trading robot.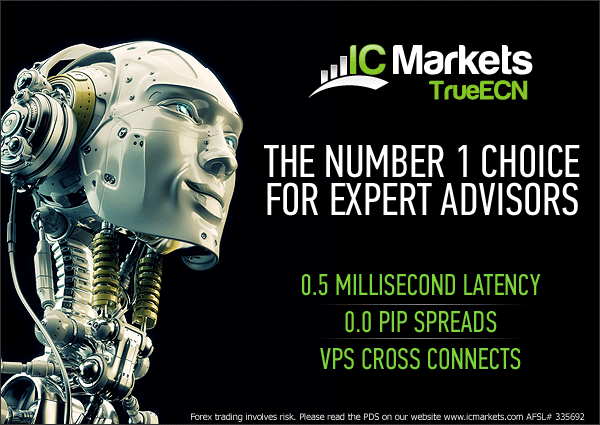 Conclusion
The GOLD FTMO EA is a game-changer in the forex trading industry, offering traders a reliable and robust automated solution. With its focus on risk management, lifetime license, compatibility across multiple markets, and impressive performance statistics, it stands out as a formidable choice for both novice and experienced traders
Download GOLD FTMO EA
Please try for at least a week an ICMarket demo account. Also, familiarize yourself with and understand how this free forex ea works before using it on a live account.