October 18, 2022
Posted by:

Forex Wiki Team

Categories:

Forex Trading System, Free Forex EA
Strategy Forex 15 Min Review
Strategy Forex 15 Min, The strategy allows you to trade both in manual and semi-automatic modes.
The necessary panels on the chart are conveniently configured. Several types of signals, trend trading filters, and much more. Designed for trading on TF  m15.
‼️Important: you do not need to throw anything into the indicators folder.
Best Brokers List 
The Strategy Forex 15 Min works  with any broker and any type of account, but we recommend our clients use one of the top forex brokers listed below:
BROKER NAME
REGISTER
Year Founded
Headquartered
Leverage
Minimum Deposit
Regulating
Register
2007

🇦🇺 Australia

🇨🇾 Cyprus

🇧🇸 The Bahamas

🇸🇿 Seychelles

1:1000
$200
ASIC, SCB, FSA
Register
2008

🇨🇾 Cyprus

1:Unlimited
$10
CySEC, FCA, FSCA, FSA, BVI
Register
2009

🇧🇿 Belize

1:2000
$10
CySEC, IFSC
Register
2009

🇧🇿 Belize

1:3000
$1
IFCS
Register
2009

🇨🇾 Cyprus

🇦🇺 Australia

🇧🇿 Belize

🇦🇪 Emirates

1:1000
$5
ASIC, CySEC , IFSC
Register
2010

🇦🇺 Australia

1:500
$200
FCA , ASIC, DFSA
Register
2011

🇬🇧 England

1:500
$25
CySEC
Register
2006

🇪🇭 Ireland

1:400
$100
CBI, CSEC, PFSA, ASIC, BVIFSC, FFAJ, SAFSCA,ADGM, ISA
Strategy Forex 15 Min Setting
Installation process
- Copy the export file to the 'MQL4>Experts' folder.
- Copy the template file to the 'Templates' folder.
- Restart your MT4
- right click on the chart, pick the Strategy Forex 15 Min template
NOTE: Software works on M15 timeframes only.
DEFAULT TRADING MODE (MANUAL)
After placing an expert on the chart, it's ready for manual (default)
trading. It produces signals and alerts which you can follow.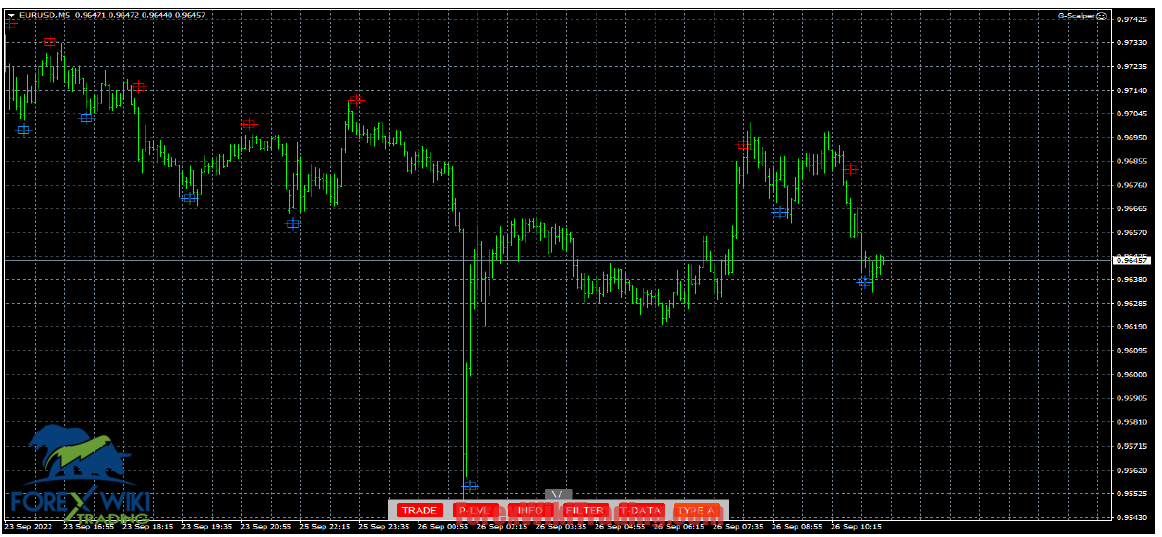 AUTO TRADING MODE/ADVANCED MANUAL MODE
Of course, you can also use expert additional panels to get access to more
features. You can open it with one click on the bottom of the chart
NOTE: The software goes back to default settings when
changing the timeframe (due to settings and security
reasons, as different timeframes have different settings like
TP/SL/Trend calculations etc.).
We recommend opening 2-3 of your favorite pairs, setting the
the trading mode you like and catch the pips
Recommended TF for start and typical day trading: M5
If you prefer less number of signals, a more conservative
approach to trading pick: M15
You can open/hide each panel with one click. EASY. This helps you to have all
options in one panel but still save your chart's space
IMPORTANT: DO NOT RUSH FOR LIVE TRADING. PLEASE CHECK
THE SOFTWARE ON THE DEMO ACCOUNT FIRST. Strategy Forex 15 Min HAS
MANY GREAT FEATURES, BUT ITS ALWAYS RECOMMENDED TO
SEE HOW IT WORKS AND WHAT TRADES TO EXPECT.
Let's focus on each button.
SIGNAL TYPE: Strategy Forex 15 Min has 2 types of signals - type A and type B. You may
switch between styles in one click and visually see the difference. Each style has its own
strategy and the main purpose is to keep Strategy Forex 15 Min always on a good level.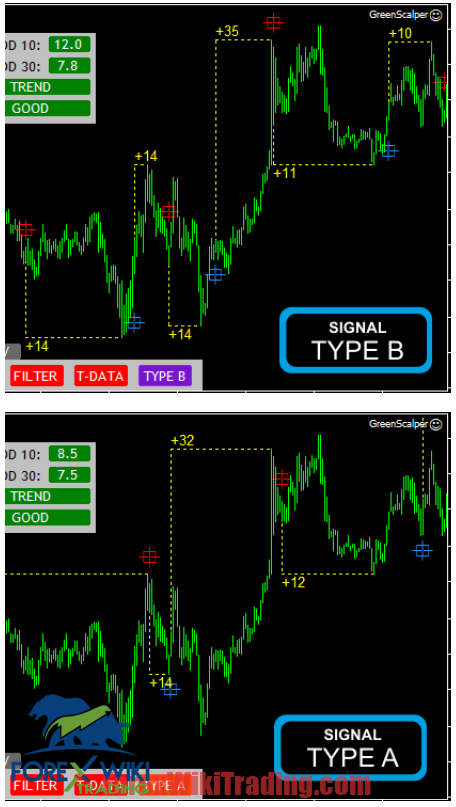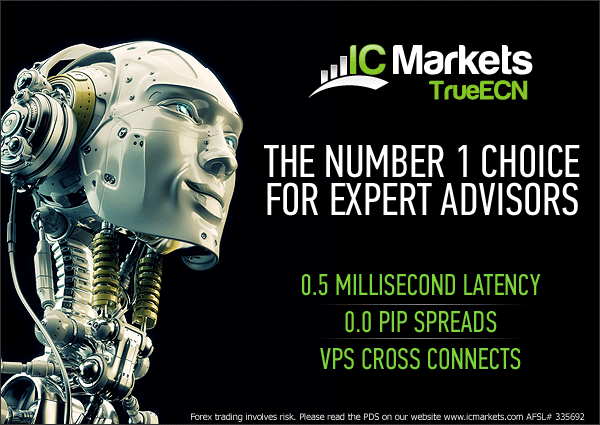 T-DATA: Strategy Forex 15 Min provides traders with useful information as well as helps to avoid
"bad" trades. This option gives:
- Candle time out time: a new candle may start a new trend. Always better to come at
the right time...
- Spread: you may see the current spread + set MAX spread for trading. Note, this option
will lock even manual trades from the panel, if the spread is higher than you set.
- Signal: just current trend directions on M1/M5/M15.
Red means downtrend, and blue - means uptrend.
FILTER: this option allows filtering trades by "Global" trend or by using a narrow time
filter for example. If you click on "USE" – you will enable the trend filter and all future
trades will be open in the same direction with the filter. Time Start/End by default set for 24h
trading, but you may change it due to your own view.
IMPORTANT: as soon as you add a filter or time filter, you will see how it affects the WL
ratio for the latest 30 signals. We have added it for a visual understanding of your choice.
INFO: This option provides traders with trading statistics. First of all, you will see Pips'
information on the chart. We count 5 Pips for M1, 7 Pips for M5 and 10 Pips for M15
as a minimum target to count it as a "win" trade. Based on it we calculate the Win/Loss ratio.
- WL10 and WL30: win/loss ratio for latest 10/30 signals
- DD10 and DD30: average drawdown of latest 10/30 signals before it comes to profit
- STRATEGY: current signal's strategy
- MARKET: Good/Normal/Bad - this is a short review of Market conditions based on
analytics.
P-LVL: price levels are well-known options and quite popular among traders. You may
set any bar quantity and visually see the main and most frequent price levels. You may
use it in your own analytics
TRADE: This button enables the trade panel on the chart. It has several options, let's focus
on each option first.
- 1/2 LOT: as soon as you enable this option, at ½ TP level half of the order's lot will
be closed, and another half is kept running.
- BTD: bad trades detector works as a safe option. As soon as you activate it - it will
monitor trades by pair/TF. As soon as you get 2 losses on the same pair/TF - this option
will stop trading for a while.
- LOT2X: one-time option, lot compensation. If you enable this option - then after loss
trade next order gets doubled lot size. This version works one time, then should
be activated again.
- Take Profit / Stop Loss: you may set any profit/loss levels as you wish in Pips.
- Options: by clicking on this button you will choose different safe options - Trailing
SL, BreakEven, both, or nothing. If you chose BE or TSL or TSL/BE - don't forget to
set it the right way:
- BE: the value of profit in Pips when you want to move Stop Loss to +1 Pips
- T-Start: trailing SL start point, in Pips.
- T-Level: distance between trailing SL and price.
Easy to calculate: If you have T-Start 5 and T-Level 5, means that at +10 Pips profit,
SL moves to +5 Pips(Start) and follows the price on +5 pips distance(T-Level). Each 1
Pips.
-- COS: close on opposite signal option. If you enable it - then the current order will be
closed as soon as a new signal comes.
- BUY/SELL buttons: you may use them for manual trading. Then each order gets
parameters as you have in the panel.
- AUTO: you may set 1-2-3-5-F trades on full auto. F means full auto by using each
signal.
- STEALTH: this mode allows you to keep TP/SL invisible for a broker. As soon as you
disable this option - each order gets visible SL/TP again and vice versa.
- A-REC: auto style for next 3 trades with adopted TP/SL levels based on Market
conditions.
TIPS ON MANUAL ENTERING
You may enter when you see a relevant signal. For extra safety, you
may also check the higher TF signal and time of news releases. Do not
trade in a weak market.
PROFIT TIP №1: BREAKEVEN/TRAILING SL
Activate BreakEven at 7-10 pips profit level. It helps to secure
almost every order! Use Stop Loss and Take Profit that is
relevant for the selected timeframe. If you manage fast orders
you can reach an extremely high win/loss ratio of about 75%
and up to 90%. That's why we added the auto TRADE feature.
Please use it for the instant auto entry!
PROFIT TIP №2: NEWS - BE CAREFUL
Nowadays there are lots of web resources that offer news on
upcoming economic events. You know how strong a news impact
can be. It can ruin any order or bring sudden luck. But we do not
recommend taking such risks unless you are a devoted news trader.
It is better to skip high-impact news, so please follow the economic
calendar!
Money Management
Money Management in a single rule: Risk >>> Stop Loss >>> Lot
size.
Risk 1-3% of your deposit per trade. Decide on risk and based on price
action, set a Stop Loss. Now, calculate your Lot size volume that would
match your risk.
For example, your stop loss is 10 pips, and your equity is 10,000$. You
wish to risk 2% of your equity in this trade, so you enter a trade with 2 lots
– so your risk is 200$, or 2%.
Strategy Forex 15 Min

Free Download
We highly recommend trying the Strategy Forex 15 Min with ICMarket demo account. Also, familiarize yourself with and understand how this system works before using it on a live account.