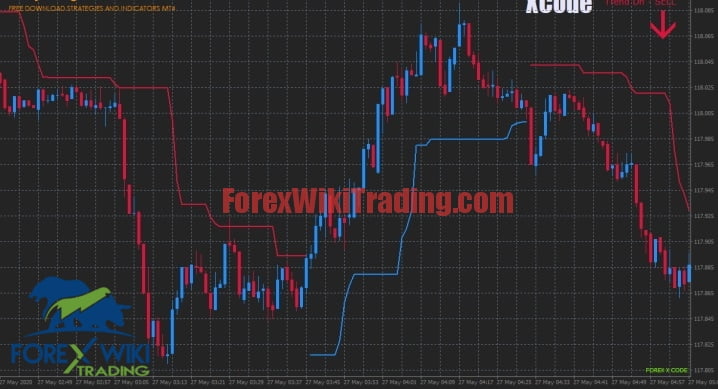 XBinary Indicator – Free Version
Hi Forex Wiki Friends,
XBinary Indicator Description :  
The indicator for binary options XBinary is both a trend indicator and a signal indicator at the same time. The indicator analyzes the strength of the price movement and its position relative to local extremes, which ultimately gives us the direction of the trend . The indicator is suitable for all time frames, but the best results can be obtained on charts from M30 and higher.
The indicator itself is easy to use and does not have complex settings, which makes it suitable for beginners.
Indicator characteristics for binary options XBinary
Terminal: MetaTrader 4 .
Time frame: M1-D1.
Expiration: 1 candle or 10 candles.
Option types: Call / Put.
Indicators: XBinary .
Trading instruments: all currency pairs.
Trading time: 9: 00-17: 00.
Broker Requirement :
Installing the indicator for XBinary Binary Options in MT4
The indicator is installed as standard in the MetaTrader 4 terminal.
In the indicator settings, the "SignalPeriod" parameter with the "9" period is balanced and is most suitable for intraday trading, but for more rare signals it can be increased:
XBinary Indicator Settings:
It is important to pay attention to the fact that the indicator gives a signal at the moment when the price crosses the indicator line, but if a situation is observed, as in the picture below, then it is better not to make any transactions:
Download XBinary Template and Indicator: