January 26, 2020
Posted by:

Forex Wiki Team

Category:

Free Forex Indicators
Here is our tried and tested list of the Top 10 best performing non-repainting Forex indicators for MT4 that actually work.
This list will be updated every six months with new indicators added to the list so feel free to submit your suggestions and indicators to our staff for review by posting your suggestion up on either one of our Social Media pages: Twitter and Facebook.
Trend Direction & Force index
We like:
A tried and tested indicator that is reliable for scalping and entering swing trades on all timeframes.
Simple and easy to use.
Works very well as an entry filter for timing/executing trades.
Can be used by all types of traders, straight out of the box, without having to make any adjustments.
Comes with Multi-timeframe + Interpolation, Multi-symbol choice, plus a large range of over 33 different Averages to use as filters for smoothing and for price.
Room for improvement:
Even though this is a reliable indicator with accurate entry signals, the trade-off is that many opportunities are not given and signals can be few and far between (especially when using this tool in Multi-timeframe mode). This can cause impatience.
Can be daunting for new traders who may often find themselves "squinting" at the median line trying to figure out when a valid trade entry is about to begin.
Chaos Visual Averages
We like:
Superb accuracy and ability to forecast tops and bottoms even on the smallest timeframes.
Visually pleasing and easy to see market conditions.
Strong back-testing results.
Alerts.
Room for improvement:
Extreme Overbought and Oversold conditions can lead traders to premature trade entries during strong trends, leading to drawdown before trends finally come to an end.
Super Smoothed Averages Trend
We like:
Arguably one of the best trend trading, Moving Average style, indicators to date.
Highly accurate for catching trending moves.
Can be "stacked" so that multiple instances of this indicator can be placed on the chart to form Waves, Crossovers and more .
Comes with Multi-timeframe & Interpolation.
Includes Alerts and Push Notifications.
Room for improvement:
Can be hard for novice traders to figure out which settings and "stacking" combinations are the best.
Not too much information has been shared in regards to how this tool was coded or exactly what it's comprised of.
Auto Fibonacci
What we like:
Ideal educational tool and guide for new traders looking to practice drawing Fibonacci retracements.
Light on the trading platform.
An Automatic Fibonacci indicator with Alerts.
The only Automatic Fibonacci indicator that draws the Fibonacci retracements the right way, as shown in our Fibonacci guide.
What we don't like:
Can be slightly confusing for learners to figure out at first.
RSI Bollinger Bands
We like:
High-quality technical indicator.
Comes packed with options and display configurations.
Extremely accurate for trend-trading breakouts.
Includes Alerts, Arrows and other convenient features.
Easy to forecast breakout trades and market volatility.
Room for improvement:
Can be a bit daunting for beginner traders due to the amount of features and information on screen. Beginners should take the time to study it's features and understand which options fit their trading style.
Jurik Volatility Bands
We like:
One of the most accurate non-repainting indicators we have used.
Works in range-bound and trending markets.
Wide range of Alert options.
Arrows.
Beginner friendly and easy to use.
An all-in-one indicator for Scalping, Counter-trend trading, Trend trading and gauging the market's movements.
Room for improvement:
When counter-trend scalping on the smaller timeframes this indicator can sometimes cause new traders to jump in too early. Rest assured, it's a highly effective trading tool so if you do open a position early you'll find that price will eventually correct and you'll be able to close at break even or in profit.
Jurik PPO Laguerre
We like:
Accurate in forecasting Tops & Bottoms on all timeframes.
Added Jurik Smoothing which helps eliminate false signals.
Beginner-friendly and easy to gauge market conditions at a glance.
Extremely versatile.
Looks good on charts.
Room for improvement:
Scalpers will often find extreme signals are few and far between.
No alerts (yet).
Auto Supply & Demand Zones
We like:
Automatically draws Support and Resistance Zones for high-probability counter-trend trading.
Multi-timeframe.
Lightweight.
Comes with many display options and configurations including a HUD (Heads Up Display).
Accurate.
Room for improvement:
Can be a bit confusing for new traders to understand or decide which are the best options to use and display.
Trend Scalp
We like:
One of the most accurate indicators for scalping trends.
Works flawlessly on all timeframes including the smaller M1 & M5 charts.
Comes with a multitude of scalping options including Alerts on Break and Arrows on Retracement Levels.
Room for improvement:
For beginners, it can take a bit of time and practice to figure out how to use it.
Lower & Higher timeframe Ichimoku
We like:
By far, the best and most complete Ichimoku indicator for Metatrader 4.
Superbly coded and tested by an experienced Ichimoku trader.
Allows traders to display any timeframe Ichimoku on their charts including lower timeframe Ichimoku on higher timeframe charts.
Comes with every single option you'll ever need.
A perfect all-in-one trend trader's indicator. If you're a trend trader, this is all you'll ever need for your charts.
Room for improvement:
The Ichimoku has a steep learning curve for beginners but this is not a problem with this indicator itself. Overall, new traders can find that the full Ichimoku display can be overwhelming and confusing. For novices, it's best to start off with just the Kumo Cloud displayed on your chart and then slowly study each additional display separately as your experience improves.
Adaptive Jurik Filter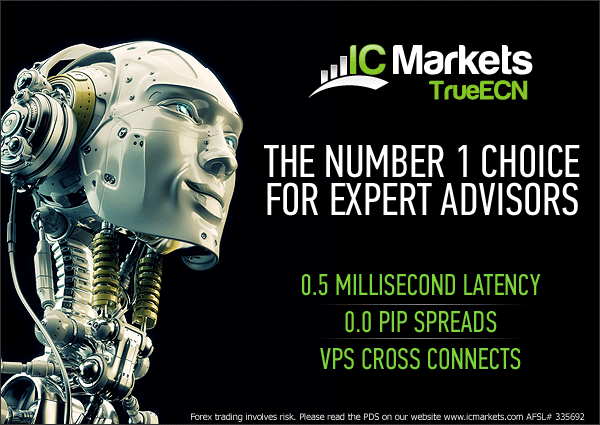 We like:
The Adaptive Jurik Filter is known as Mrtools's current favourite indicator.
Coded with precision in mind, this indicator works and has proven ability to extract profits from the market.
A vast array of options are available.
Can be used by all traders, straight out of the box.
Room for improvement:
This is an incredible indicator for technical analysts which includes a lot of advanced trading options that can overwhelm new traders. Caution is advised for novice analysts when using advanced tools such as this one.
Hull Moving Average Mountain Histogram
We like:
Accurate and beginner-friendly for trend trading entries.
Tried and tested Hull Moving Average formula.
Works very well for swing trading using the Multi-timeframe mode (our favorite is the 4-Hour MTF displayed on the 30M chart).
Comes with advanced pricing options, custom widths, Averages types and entry lines for novices.
Room for improvement:
Nothing in particular besides the fact that this is an often overlooked indicator which deserves more credit.
Composite RSI With Floating Levels
We like:
The Composite RSI is known as Mladen's favorite indicator.
This version of the Composite RSI also includes Floating Levels.
A strong indicator for contrarian traders who want to join in on new trends.
Comes with 4 different Floating Level choices.
Easy to spot trading opportunities.
Room for improvement:
Novices should understand that this indicator should not be used for Overbought and Oversold (OBOS) signals. This indicator's strength is in it's ability to read trend trading breakouts (when the oscillator's line breaks out of the Floating Levels).
Color RSI
We like:
The Color RSI using the standard 14-period setting is known as Jimmy's favorite indicator.
A super-strong tops and bottoms indicator which has an immensely high success rate.
Easy to use for beginners.
Will give you the right reversal signals 99% of the time on the Daily, Weekly and Monthly charts.
Colored Overbought and Oversold areas of the oscillator can easily guide you in trading and manual backtesting.
Room for improvement:
The RSI is an incredible indicator but shouldn't be used on smaller timeframes. Although it can be used on the smaller timeframes, the guaranteed best timeframes for the RSI are the Daily, Weekly and Monthly charts.
Free Download