March 17, 2022
Posted by:

Forex Wiki Team

Category:

Free Forex EA
Scalper AI MT4 Review 
Scalper AI MT4 employs a variety of trade management approaches, including a trailing stop loss, break of structure indicator, and many parameters to regulate its function "Move to Break-even" at a specific time.
Artificial Intelligence EA EA has the ability to add extra pips to the breakeven point.
Trailing stop loss based on previous highs/lows, with an option to only trade till breakeven (to provide more room for full TP to be reached) To reduce exposure once the move has lost momentum.
EA uses a trailing stop loss depending on the trade duration.
This is a scalper EA, and it does not employ any dangerous strategies such as grid/martingale.
H1 is the recommended period.
A minimum account balance of $100 is required.
The default settings are for EURUSD H1.
Sets are also available for the GBPUSD, USDJPY, AUDUSD, and EURJPY.
The broker should have low fees, low swaps, and also a fast server. The Trader EA works with any broker and any type of account, but we recommend our clients use one of the best brokers listed below:
Best Brokers List :
BROKER NAME
REGISTER
Year Founded
Headquartered
Leverage
Minimum Deposit
Regulating
Register
2007

🇦🇺 Australia

🇨🇾 Cyprus

🇧🇸 The Bahamas

🇸🇿 Seychelles

1:1000
$200
ASIC, SCB, FSA
Register
2008

🇨🇾 Cyprus

1:Unlimited
$10
CySEC, FCA, FSCA, FSA, BVI
Register
2009

🇧🇿 Belize

1:2000
$10
CySEC, IFSC
Register
2009

🇧🇿 Belize

1:3000
$1
IFCS
Register
2009

🇨🇾 Cyprus

🇦🇺 Australia

🇧🇿 Belize

🇦🇪 Emirates

1:1000
$5
ASIC, CySEC , IFSC
Register
2010

🇦🇺 Australia

1:500
$200
FCA , ASIC, DFSA
Register
2011

🇬🇧 England

1:500
$25
CySEC
Register
2006

🇪🇭 Ireland

1:400
$100
CBI, CSEC, PFSA, ASIC, BVIFSC, FFAJ, SAFSCA,ADGM, ISA
Scalper AI MT4 Settings : 
At a safe distance, it employs a very stringent Stoploss. There are several risk management options available, including the ability to establish a specific risk per trade.
Because EURUSD is the most successful pair for performing breakout techniques, the EA is primarily designed for it.
Backtests, on the other hand, indicate encouraging results on several pairings without any optimization.
Here's where you can get all of the presets.
Features to look for: Trading is safe since every transaction is safeguarded by a Stoploss.
EA is unaffected by spread or slippage. There's no danger of over-optimization.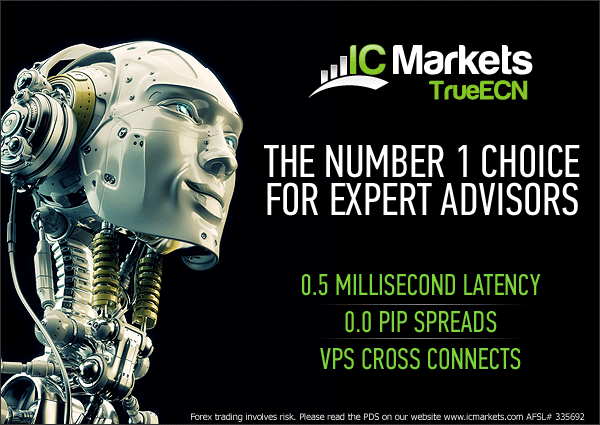 since there hasn't been any optimization There are no risky money management strategies like grid or martingale in use. Live trades and backtest trades have a high connection.
Very high success rate (>80% of transactions are successful). Stress Variable spread and slippage simulation were used to test using 99.90 percent tick data. Parameters:
Individual parameters for each EA, such as Magicnumber, Trade comment, and info panel activation Lot size settings: this is where you may control how the Scalper AI sets the lot size.
For example, depending on balance (Lots Per Balance) or risk per deal. Use Lots Per Balance= 200 or larger for LOW RISK.
Use Lots Per Balance=100 for MEDIUM RISK.
Use Lots Per Balance = 50 for AGGRESSIVE RISK. The maximum spread that can be permitted can be specified. Virtual SL is an alternative for people who don't want their broker to know where their SL is.
There are now three entrance models, entry timing, and other factors that influence the strictness of the entry.
It is possible to set a stop loss and a take profit. With a start parameter and a parameter for adding extra pips, TrailingSL may be adjusted, including where to start, stop, the amount of the trails, and when to alter Breakeven parameters.
TrailingSL may be set to high or low, with the option to stop at breakeven.
TrailingSL is a time-based feature that will trigger after X minutes.
Download Scalper AI MT4: