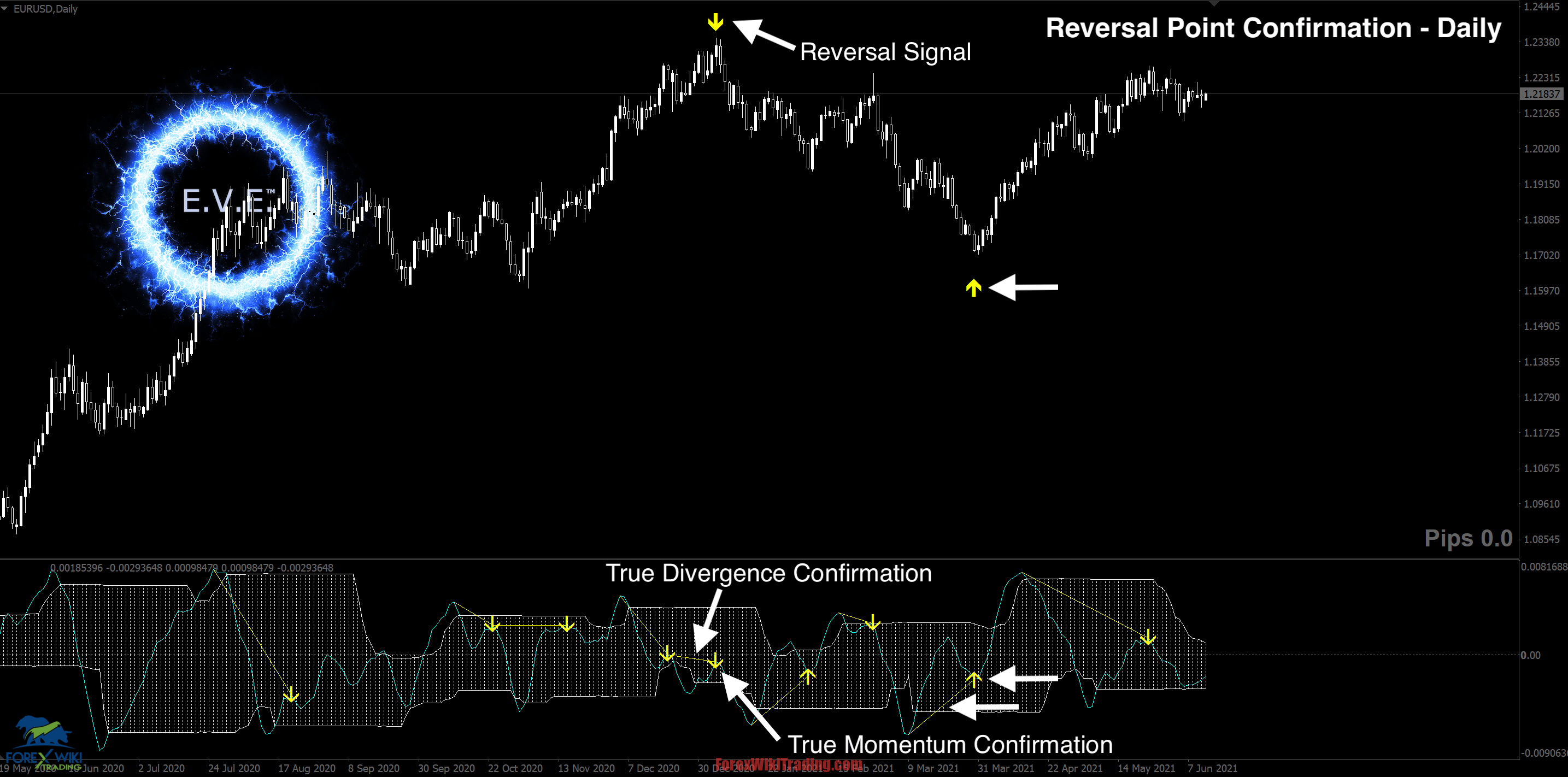 Reversal Trend No-Repaint – Free Version
Hi Forex Wiki Friends,
Reversal Trend No-Repaint Description :
accurate divergence detection
adaptive to market conditions
ultra-sharp reversal points
adaptive momentum
ultra-smooth
no-repaint
zero-lag
Your Benefits when trading with Reversal Trend
No-Repaint
E.V.E. Forex signals won't
jump from candle to candle.
All buy and sell signals are no-repaint.
Zero-Lag
Our Zero-Lag technology will
block and remove false signals.
A must, to determine swing cycles.
Reversal Points
By looking at the swing
of dominant market maker cycles,
E.V.E. determines reversals accuratly.
True Divergence Detection
In combination with latent demand-supply
pressure and synched order-book snapshots
we are able to print true divergences.
Adapt to Market Conditions
E.V.E. receives data of market and price limit
orders from a wide range of ECN and STP
brokers to predict the direction of the FX market.
E.V.E. Systems analizes real-time
market transactions to print
accurate and true movement.
Become a Profitable E.V.E. Trader with a 9 to 5 Job.
Master a few steps that can help you improve your Forex trading while working daily 9-5 and finding enough time for
your family at the same moment.
Broker Requirement :
Reversal Trend No-Repaint Settings:
Reversal Trend No-Repaint Trading Results:
Signal Samples H1 & Daily Timeframes
All signals are No-Repaint and confirmed with True Divergence and True Momentum Detection.
Download Reversal Trend No-Repaint: