September 12, 2023
Posted by:

Forex Wiki Team

Category:

Forex Trading System
US30 and NAS100 Trading System Review
Forex trading, an ever-evolving and dynamic financial marketplace, witnesses the birth of numerous trading systems and strategies, all promising to give traders an edge. Among the plethora of trading systems available, the "US30 and NAS100 Trading System", also known as the "Sniper Master Indicator", has been gaining traction among traders, primarily due to its simplicity and efficiency. In this article, we will delve into the specifics of this system, outlining its core components, strategy, and best practices.
What is the US30 and NAS100 Trading System?
The US30 and NAS100 Trading System, Sniper Master Indicator, is a trading strategy specifically designed for trading Gold (primary pair) and secondary pairs US30 and NASDAQ. The system employs visual indicators on the M15 timeframe to signal potential entry points.
Session Significance: Timing Your Trades Right
Blue: Represents the European trading session. Historically, the European session is characterized by significant volatility, especially when it comes to the EURO and GBP pairs. But this system prioritizes Gold, US30, and NASDAQ, thus making the session's color representation more of an FYI.
Yellow: Denotes the US trading session. This session witnessed enormous trading volumes due to the simultaneous trading activity across major financial markets.
Purple: This color represents the overlap between the European and US sessions, a time when liquidity is at its peak and price movements can be swift and significant.
Version: V1.0
Terminal: MT4
Year of issue: 2023
Working pairs: US30, NASDAQ
Recommended timeframe: M15
Best Brokers List
US30 and NAS100 Trading System works with any broker and any type of account, but we recommend our clients use one of the top forex brokers listed below:
BROKER NAME
REGISTER
Year Founded
Headquartered
Leverage
Minimum Deposit
Regulating
Register
2009

🇨🇾 Cyprus

🇦🇺 Australia

🇧🇿 Belize

🇦🇪 Emirates

1:1000
$5
ASIC, CySEC , IFSC
Register
2007

🇦🇺 Australia

🇨🇾 Cyprus

🇧🇸 The Bahamas

🇸🇿 Seychelles

1:1000
$200
ASIC, SCB, FSA
Register
2008

🇨🇾 Cyprus

1:Unlimited
$10
CySEC, FCA, FSCA, FSA, BVI
Register
2009

🇧🇿 Belize

1:3000
$1
IFCS
Register
2009

🇧🇿 Belize

1:2000
$10
CySEC, IFSC
Register
2010

🇦🇺 Australia

1:500
$200
FCA , ASIC, DFSA
Register
2011

🇬🇧 England

1:500
$25
CySEC
Register
2006

🇪🇭 Ireland

1:400
$100
CBI, CSEC, PFSA, ASIC, BVIFSC, FFAJ, SAFSCA,ADGM, ISA
US30 and NAS100 System Settings:
The Sniper Master Strategy
Ideal Trading Time: Aim for the overlap of the European and US sessions – denoted by the combination of purple and yellow on your trading chart. This period, from 8AM-4PM NY time, offers maximum liquidity, thus increasing the chances of your trade getting executed at your desired levels.
Sell Signal: A purple arrow combined with a yellow dot on your chart is a strong indication to consider a short position. This combo serves as a bearish confirmation.
Buy Signal: Conversely, a blue arrow accompanied by a blue dot signals potential bullish momentum, prompting traders to consider a long position.
Setting Up the System
Copy Indicators: Begin by copying all the provided indicators into your platform's indicators folder. This ensures all required tools are available when deploying the system.
Template Integration: Copy the given template into your platform's template folder. This allows for an instant chart setup aligned with the Sniper Master strategy.
Launch and Apply: Open the desired chart, in this case, Gold, and load the Sniper Master template.
Best Practices and Notes
Confirmation is Key: Always ensure both the arrow and dot indicators appear before entering a trade. These dual indicators increase the likelihood of a successful trade.
Overbought and Oversold Areas: For optimum results, consider trades when the price is in overbought or oversold territories. This often signifies potential market reversals or retracements.
Risk Management: Employing a take profit (TP) and stop loss (SL) is imperative. These tools can protect your capital and lock in profits.
Additional Indicators: Though the Sniper Master is a standalone system, traders can consider corroborating its signals with other indicators for added confirmation.
Trend is Your Friend: To minimize risk, consider trading in the direction of the prevailing trend. Trading against the trend, especially without clear signals, can be perilous.
Conclusion
The US30 and NAS100 Trading System, or the Sniper Master Indicator, offers a systematic approach to trading, highlighting specific entry points based on the intersection of sessions and visual indicators. Like all strategies, the key lies in consistent execution, strict adherence to rules, and sensible risk management. Remember, while the system provides a roadmap, the journey's success depends on the driver – the trader. Happy trading!
Download US30 and NAS100 Trading System
Please try for at least a week an XM demo account. Also, familiarize yourself with and understand how this free forex Tool works before using it on a live account.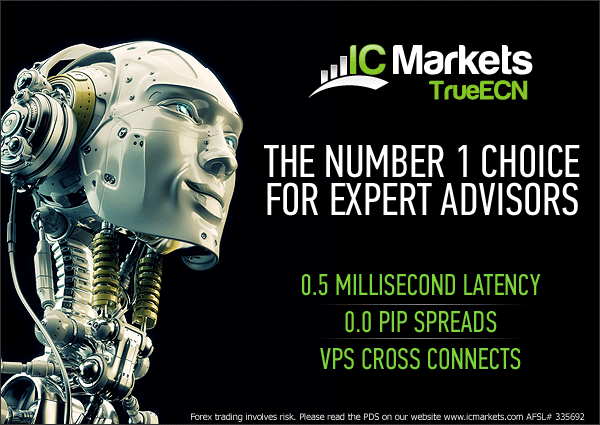 Disclaimer: All trading involves risks. It's essential to do your own research and consider seeking advice from a licensed financial advisor before making any trading decisions.